QakBot – relatively old banking malware that resurfaces with new tricks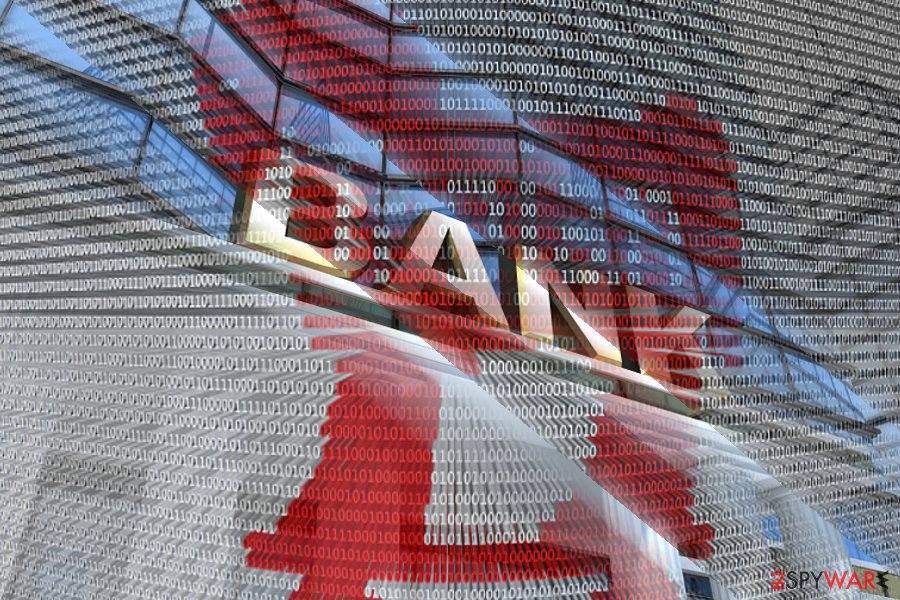 QakBot malware is a banking Trojan that targets financial information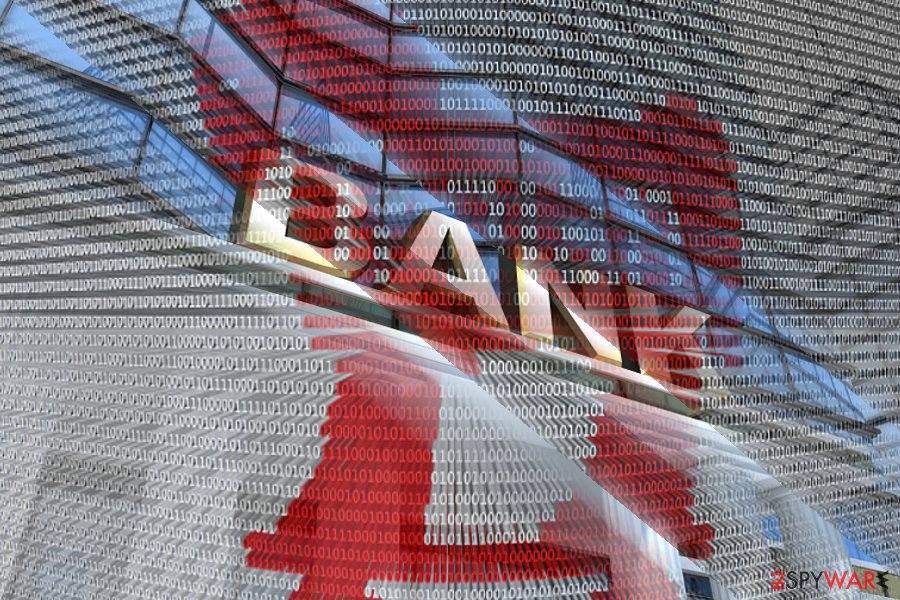 QakBot malware is a banking Trojan that targets financial information
QakBot, more known as Qbot, is a Trojan that was first identified by researchers back in 2009[1]. Despite its relatively old release date, cybercriminals behind it are not ready to abandon the project: multiple campaigns strike corporations and businesses[2] all over the world on a regular basis. While malware mainly targets companies, regular consumers are also at risk of being infected with QakBot malware due to multiple attack vectors. In most cases, however, malware is spread via phishing emails that are delivered via botnets (Geodo/Emotet).
Qbot virus can be used for many purposes, although its main goal remains financial information stealing form a web browser. However, newer versions of malware are modular, polymorphic,[3] and evasive. It also possesses worm-like capabilities that allow it to spread laterally inside the organization's network. Qbot worm can also be identified as Win32/Qakbot, W32/QakBot, BKDR_QAKBOT.AF, W32/Akbot, Trojan-PSW.Win32.Qbot.mk, as well as other names.
Name
QakBot/Qbot/PinkSlip
Type
Trojan
Target
Windows computers
Distribution
Over the years, malware mainly users malicious phishing emails to deliver the payload to victims. The spam was sent via botnets, such as Emotet
Capabilities

Steals information related to web browsing and financial sites
Steals credentials
Replicates itself via removable media and shared drives (worm)
Evades sandbox/virtual machine environments
Destroys or disables anti-malware software

Targets
Qbot mainly targets businesses and corporations in the US to steal large sums of money. However, latest campaigns were also spotted across Europe, Asia, and South America
Removal
Disconnect the impacted machine from the network and then perform a full system scan with powerful security solutions, such as SpyHunter 5Combo Cleaner or Malwarebytes
System fix
In case malware leaves the system in bad condition (lag, crashes, errors, etc.), we recommend remediating it with the help of repair software

Reimage

Reimage Cleaner

Intego
Already in 2017, when Qbot caused a series of massive Active Directory lockouts in companies[2], researchers already spotted its advanced functionalities – backdoor feature, ability to delete itself in a sandbox/virtual machine environments, capability of destroying or disabling anti-virus defenses (which complicates Qbot removal), and banking credential theft. Without a doubt, the malware is a significant threat to all businesses and organizations worldwide – 2,726 victims were identified at the time.
Over the next few years, Qbot resurfaced in several campaigns, including the one described by Varonis security researchers back in March 2019.[4] It mainly targeted institutions in the US, although victims were also identified across Europe, Asia, and South America. It employed malicious attachments to deliver the Qbot payload, which initially was not identified by any online scanners or anti-phishing technologies.[5]
One of the latest QakBot versions is able to steal the following information:
cached credentials
cookies and digital certificates
HTTP(S) session authentication data
FTP and POP3 credentials
Keystrokes
Network interfaces
Along with another banking trojan Emotet, the activity of Qbot Trojan was spotted in the second half of 2017. As a result, Microsoft published the summary about key operation peculiarities in order to encourage users to be more vigilant and contribute to termination of these cyber issues.
According to their data, the malware still prefers targeting businesses. On the other hand, ordinary users encompass 29% of all targets[6]. At the moment, the malware has been spreading very frequently and widely, however, it is using a different botnet to distribute itself this time.
To remove Qbot from the system, affected machine should be isolated from the connected network immediately. Then, a full system scan should be initiated with the help of powerful anti-malware software (in some cases, Safe Mode with networking should be accessed – we explain how to reach it below). Finally, to remediate the system and fix QakBot virus damage, we recommend using Reimage Reimage Cleaner Intego.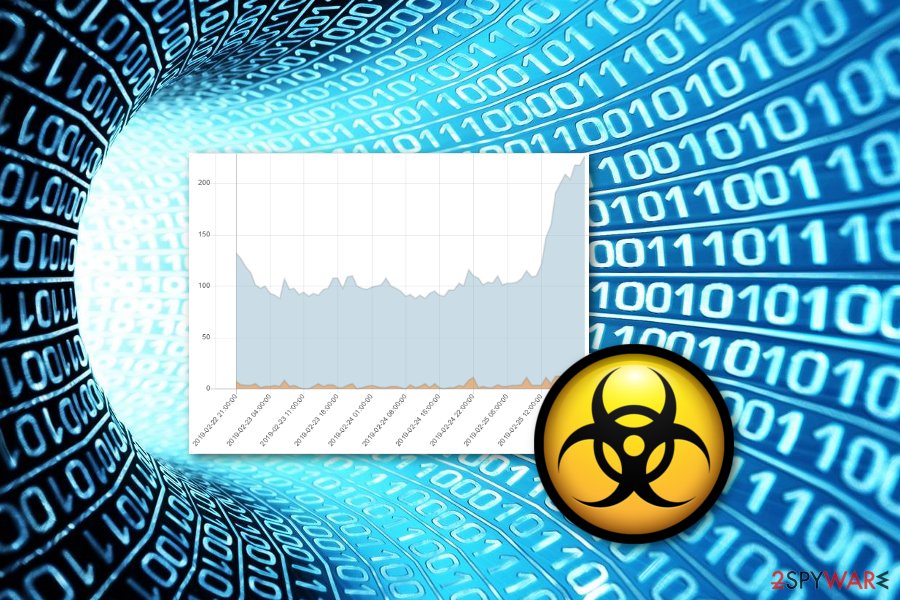 QakBot virus is a banking Trojan that is often delivered via Emotet botnet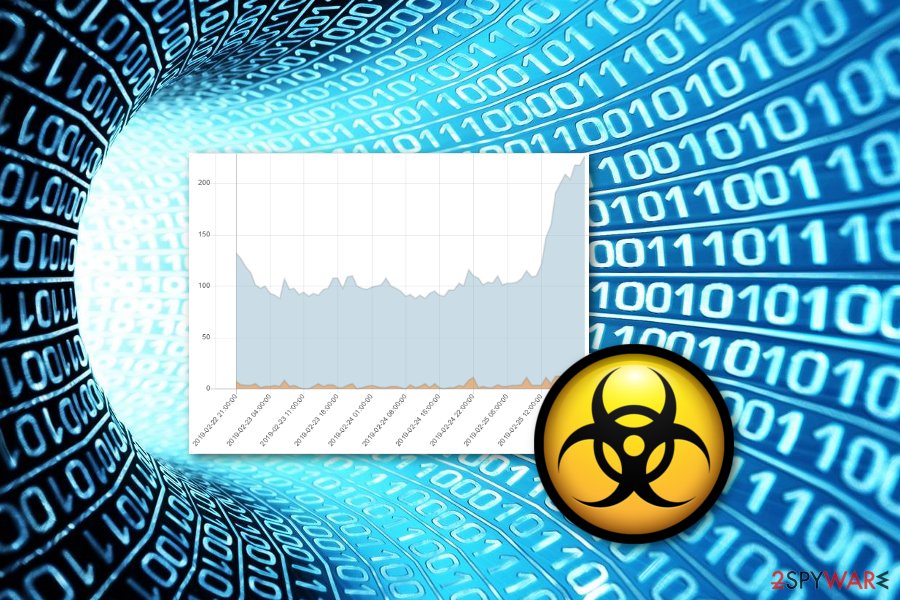 QakBot virus is a banking Trojan that is often delivered via Emotet botnet
A chain of massive lockouts
At the beginning of November 2017, enterprises reported Active Directory (AD) lockouts. Active Directory is the Windows service which enables a range of directory-based related services. In other words, it ensures smooth communication between the operating system, its network, and internal processes. Due to its paralysis, employees could not access business servers and assets.
This is due to the complex structure of Qbot malware. Once it gets into a system, it postpones its execution for 15 minutes approximately. This is done to avoid sandboxing. Since it infiltrates in the disguise of .dll file, it corrupts crucial .dll files and the very explorer.exe file responsible for Windows OS processes.
Later on, the malware relaunches ping.exe file six times in a row. This action overwrites the original file. After that, the malware launches the legitimate Windows autoconv.exe command which again overwrites the executable of the virus.
The malware also places its own CurrentVersion\Run[2] in the registry directory which allows Qbot banking Trojan renew its process after each system reboot.
During the process, the malware will also connect to the following domains[2]:
projects[.]montgomerytech[.]com
[.]abcwd0.seed.fastsecureservers[.]com
css.kbaf.myzen[.]co[.]uk
Qakbot banking trojan also communicates with the Command and Control server. Likewise, it can send the collected data there. Unfortunately, the trojan is also capable of corrupting shared networks and drives such as USB flash drive. Due to obtained credentials, Qbot aims to place its copies in devices visible on the same network with the help of Server Message Block (SMB). It can do so manually, receiving the command from a remote Command and Control (C&C) server,[7] or automatically.
After completing the preparatory processes, Qakbot begins its main mission. With the help of Javascript code, the malware is able to identify bank account log-in credentials. The malware also applies its "layers" which help record login credentials and leak other vital personal details.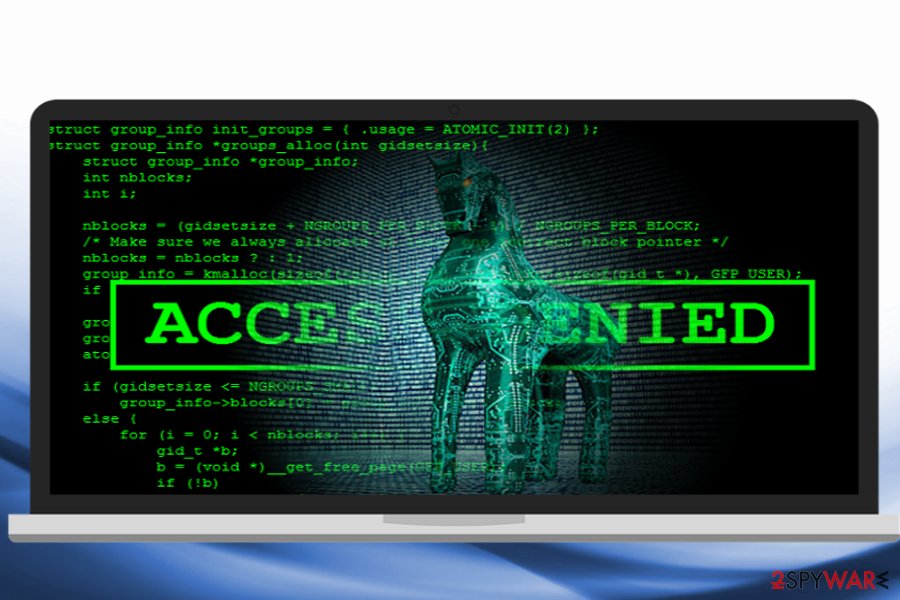 Though QakBot virus activity is unstable, it remains to be one of the major cyber issues for businesses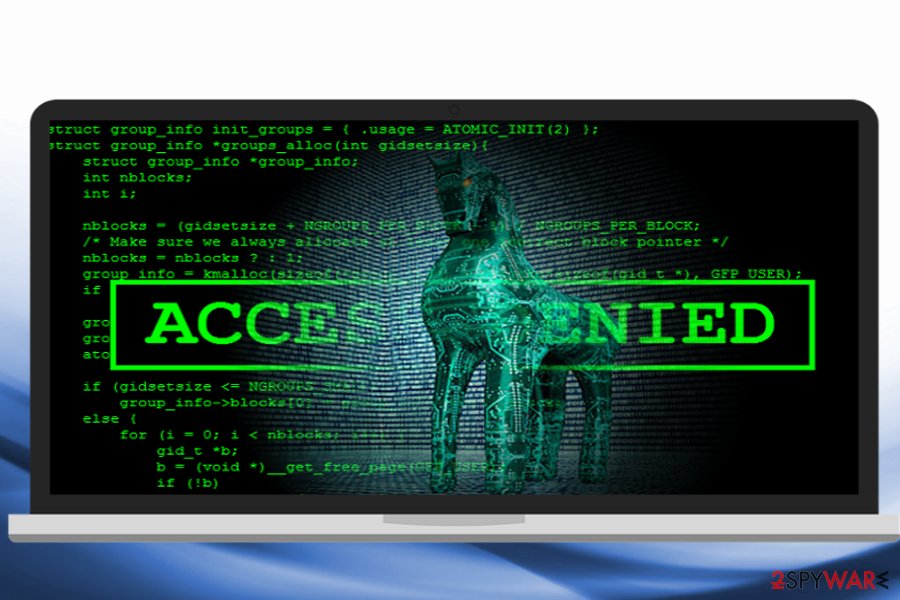 Though QakBot virus activity is unstable, it remains to be one of the major cyber issues for businesses
Main targets and distribution campaign
QakBot virus mainly prefers spreading via exploit kits. The latter target specific browser or PC vulnerabilities to corrupt the network. Additionally, the infection might lurk hidden in a spam email attachment or disguised as the executable file of some shady application.
The malware exclusively targets companies. IT experts observe that it prefers the technology and pharmaceutical sectors. In order to avoid this menace, enterprises are advised to:
installs the current system and software updates as soon as they are released
use different malware prevention and elimination utilities
educate company employees about virus distribution technique – spam emails
Talking about Trojan distribution generally, these notorious cyber threats are capable of entering the system in various ways. Usually, just like other malware, a Trojan infection is injected into an executable file or another type of document and attached to a spam message which is sent to the victims.
Qakbot removal steps from your Windows computer system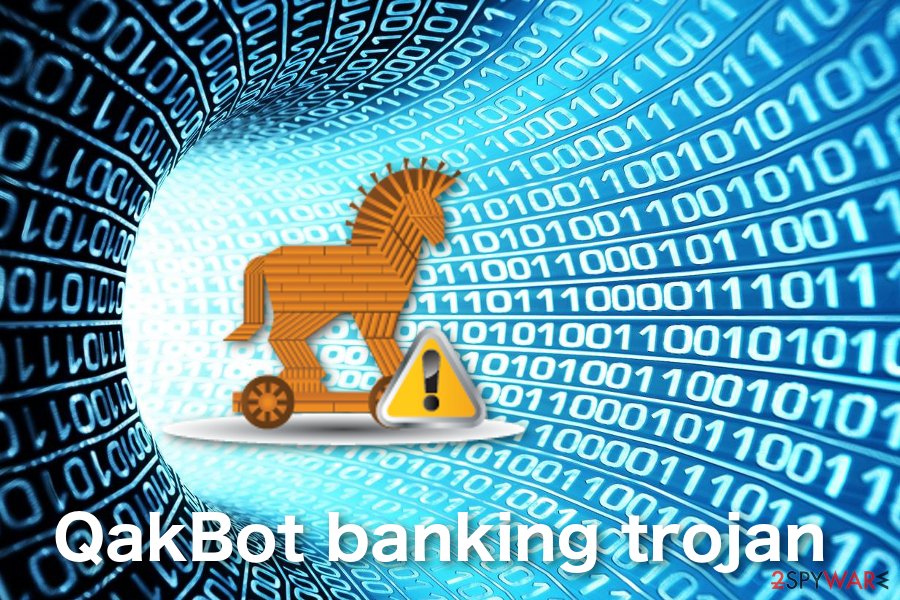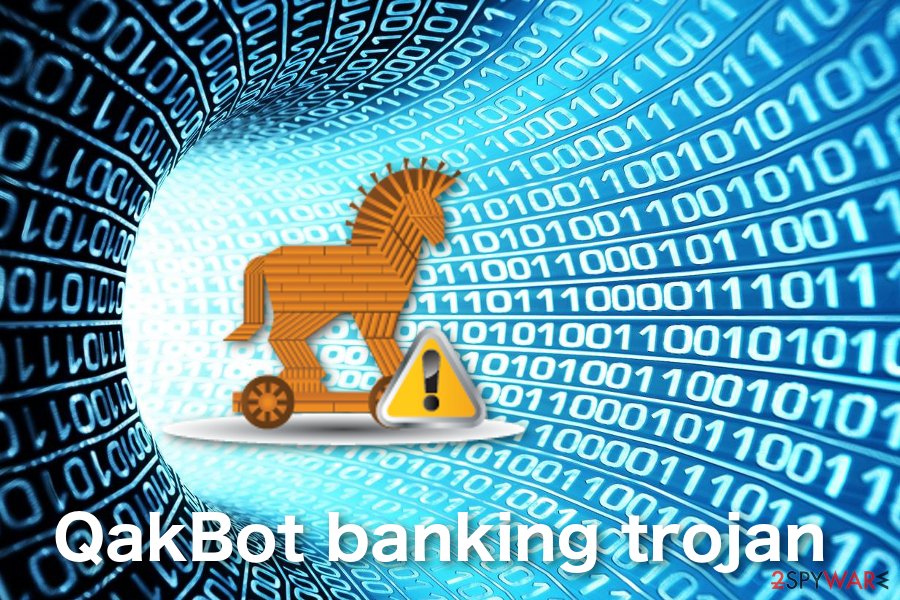 You may need a few more antivirus and virus elimination tools, such as SpyHunter 5Combo Cleaner or Malwarebytes, to cease the activity of this menace and perform the Qakbot removal safely. You need to block the malware from accessing its C&C server. One of the ways to do so is to disconnect the affected computers from the Internet. In addition, you may limit the number of administrator accounts and shares. You should also configure shared folders to "read-only" status.
Another step to remove Qbot virus is to shut down the process of new tasks. You can do so via Group Policy Objects (GPO). Navigate to Computer Config, then go to Windows Settings. Later on, choose Security Settings, File System, Add File. Add these:
%windir%\tasks
%windir%\system32\tasks
For each one, in the configuration dialog box, remove the checkmarks from Full Control, Modify, and Write for both Administrators and System, and click OK.
In the Add Object dialog box, click Replace existing permissions in all subkeys with inheritable permissions and finish the command by clicking OK.
After that, reboot the system in Safe Mode and scan the computer. These steps should assist you in completing QakBot removal.
This entry was posted on 2020-05-05 at 03:02 and is filed under Malware, Viruses.