ProstoStealer is the trojan promoted online as a tool for information stealing and system hacking purposes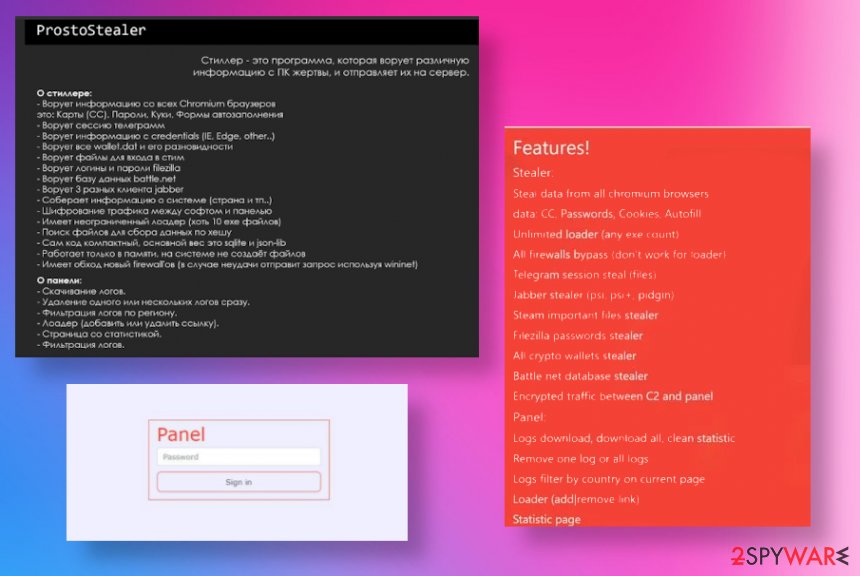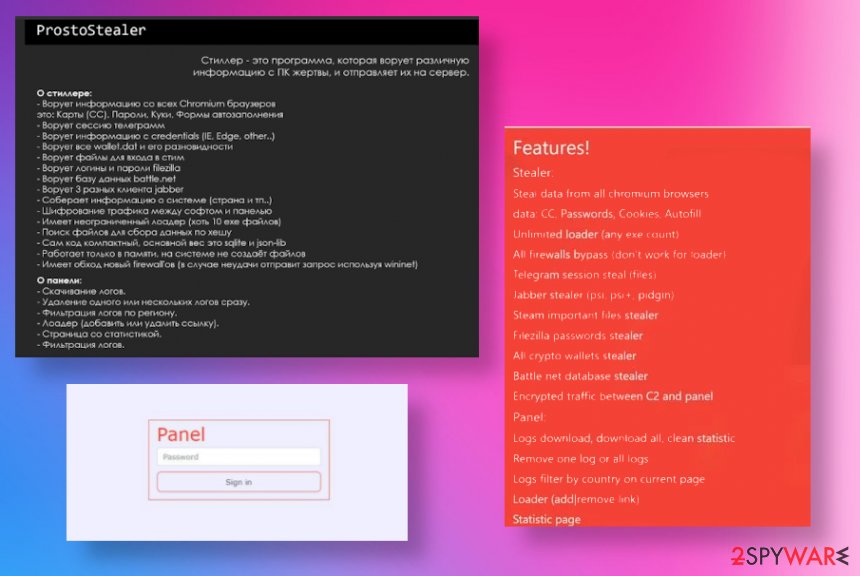 ProstoStealer – malware that is sold online in various Russian hacking sites and forums, so trojan can be used by any malicious actors. Since threat has many functions it can target companies, businesses, or people and operate silently to collect passwords, credentials, and run other commands depending on the operator goals. There are many features that can be enabled including stealing files, personal conversation data, credentials, and other things like passwords, information from web browsers, and system files. It can even steal the wallet.dat files that allow hackers to collect cryptocurrency wallets and lead to significant financial losses.[1]
ProstoStealer malware can silently infiltrate machine and evade detection, run in the background for a while until any symptoms are noticed. These facts make the malware more dangerous since it operates and is difficult to detect even with AV tools. Fortunately, it is not a widely used threat, so potential hackers are not abusing these functions. It can create significant damage still and wreck targeted devices. Users encountering any symptoms like application malfunctions, CPU usage, software failure, and significant system crashes should take the infection possibility into consideration and check the system immediately, so trojan can get terminated.
Name
ProstoStealer
Type
Trojan/ Info-stealer malware
Purposes
Exploiting the machine to steal valuable information like logins, credentials, passwords, or direct files. All the details get stored on C&C[2] server controlled by hackers and possibly later used for scams or fraudulent transactions, purchases
Danger
These threats can be set to work as any criminal wants, so it may act as a backdoor for ransomware or steal valuable information, cryptocurrency wallet funds
Distribution
Hacked websites, malicious files added to emails, malware scripts from other internet sources or even p2p service packages
Elimination
ProstoStealer removal can be difficult when the program runs for a while, but relying on anti-malware tools can be the best solution because this way your device is fully checked and a trojan or other malware can be found and deleted completely
Repair
The system gets affected significantly when the trojan or other more powerful malware infects the machine. Various background processes and changes that trojan makes in system folders trigger the damage, so check the machine using

Reimage

Reimage Cleaner

Intego or a PC repair tool, so all the affected or corrupted files get fixed
ProstoStealer is the malware that mainly focuses on stealing information and infecting computers using other malware. This program may be the initial infection, but the main intruder gets installed later on. No matter what functions get set as the primary, this trojan can damage the machine significantly.
ProstoStealer can steal information from Chromium-based browsers and cookies, autofill information, passwords, saved credit card and other sensitive details can be sent to a remote server that hackers control. There are tons of applications like Telegram, Jabber, Steam, and other sites, cryptocurrency wallets, platforms, social media that can be accessed for such data exfiltration.
ProstoStealer creators, in this case, launchers can infect machines with ransomware and other malware to control more parts of the system, not only steal credentials. This stealer targets stored passwords, cookies, and look for valuable data that can be sent to Command & Control servers of criminals. Such information can help make fraudulent transactions, blackmail people directly, or perform secondary scams.
ProstoStealer malware victims can suffer financial or data losses, experience damage to their devices. Malware controllers can infect computers or even hack accounts on social media, emails. Stolen credentials and login information can lead to serious privacy issues and identity theft. Trojans like this can create serious problems with privacy and machines. Some of the virus damage can be unrepairable.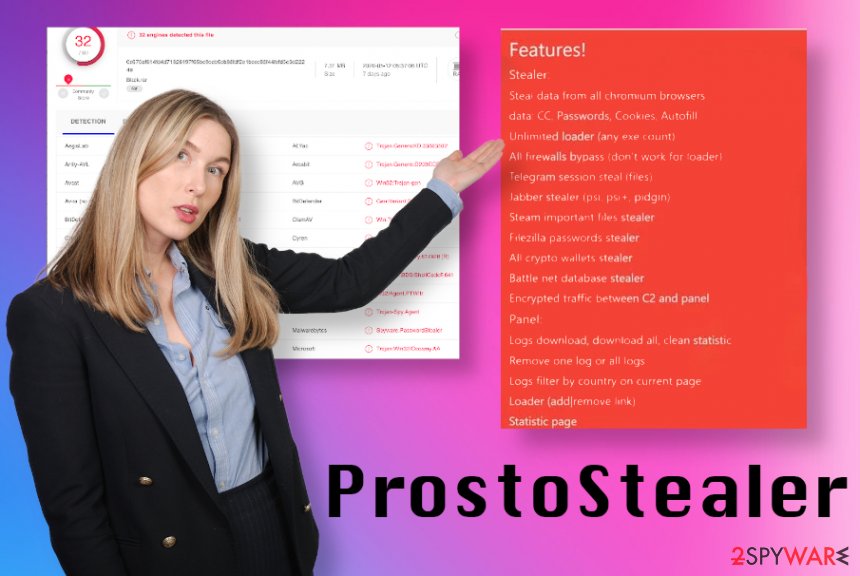 ProstoStealer is the info-stealer that targets various valuable data like passwords and wallet platform credentials.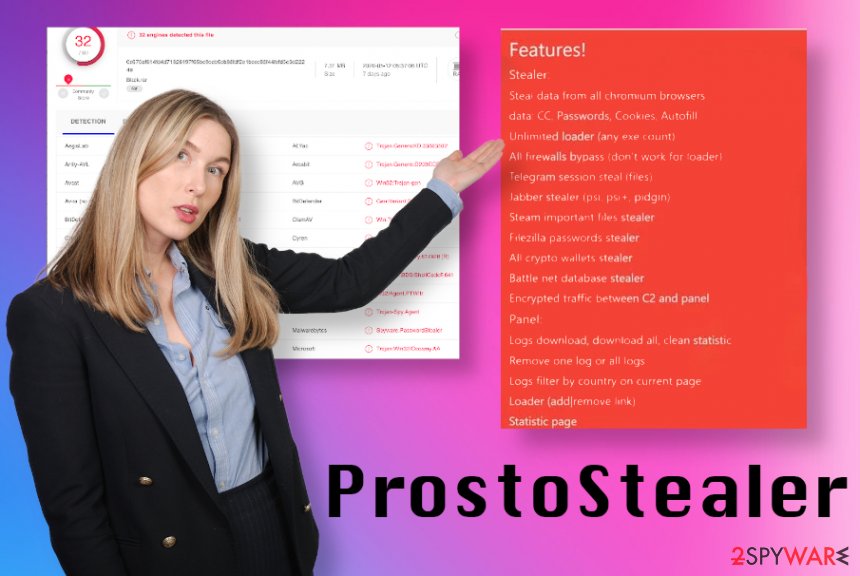 ProstoStealer is the info-stealer that targets various valuable data like passwords and wallet platform credentials.
ProstoStealer is developed as a tool that makes a profit when hackers purchase the trojan from online forums or hacking platforms. Russian hackers are most likely behind this creation because it mainly is promoted on Russian-language sites. To encourage people to purchase the malware developers claim that this virus can:
steal browser-based data;
execute any commands;
bypass firewall;
steal files from applications like Telegram or Steam;
gather details from cryptocurrency wallet platforms and applications;
download and run any malware;
delete data or programs.
You need to think about ProstoStealer removal as soon as you notice any issues with the system or experience sudden losses of some files, or even cryptocurrency wallet funds. This malware type is silent and can even evade detection, but the rate of some sample files[3] shows that anti-malware tools can find this intruder and delete it from the system.
To remove ProstoStealer properly, you need to choose the reliable antivirus detection engine-based program and run a check on the machine. It is extremely important to run a full system scan, so all the parts of this or other threats get found and terminated.
Remember that ProstoStealer malware also runs other files and programs on the system. To do that freely and uninterrupted, trojan relies on changing particular settings and affecting files in the system, like registry or startup. You need to repair that damage if you want to use the machine normally again. File repair programs, PC optimizers like Reimage Reimage Cleaner Intego should help you. In such cases, manual interference could create additional issues with startup and other programs, so it is not recommended to alter registry entries yourself.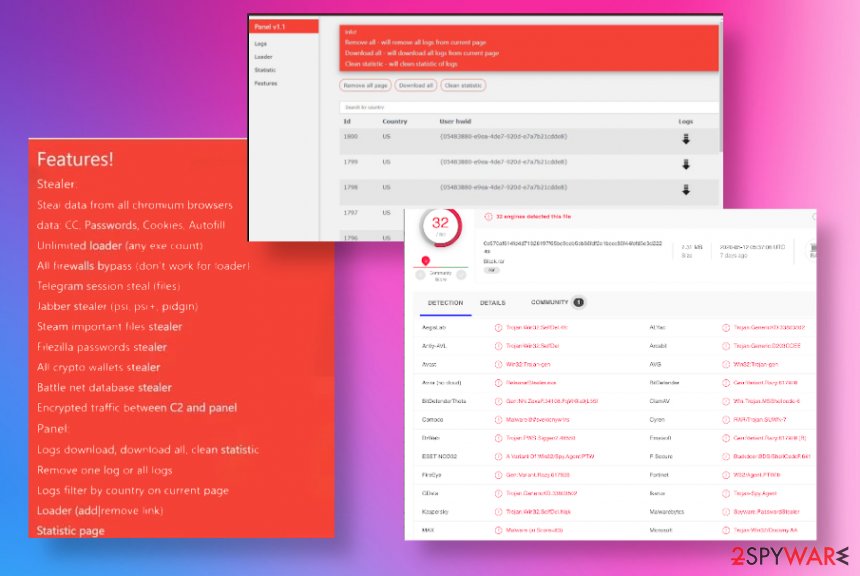 ProstoStealer – malware that gets installed through the spam email notifications with malicious file attachments.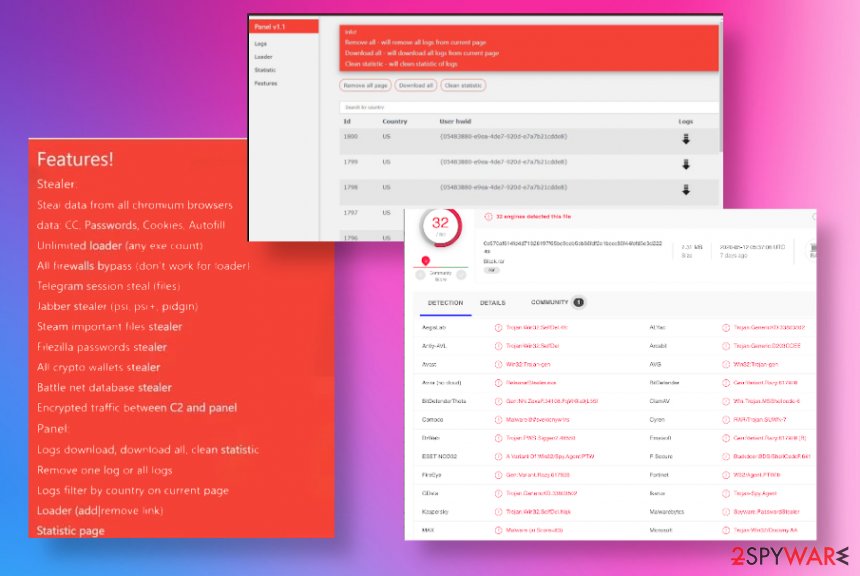 ProstoStealer – malware that gets installed through the spam email notifications with malicious file attachments.
Spam email campaigns and hacked sites spread files with malicious scripts
The most common way to attract such malware like trojans is while surfing on insecure or even malicious sites. Downloading channels, fake software updates, and software cracks can also lead to the infiltration of malware. Websites that resemble official pages or directly copies the interface of some software providers can have malicious scripts running, so interaction, some clicks on the questionable material can trigger a direct drop of the malware payload.
Tha shadiest method that allows malware on the system involves spam email campaigns and notifications stating about financial data, important messages while including malicious files and links. Infectious hyperlinks to malware dropping pages or attachments in the form of MS documents. These files include malicious macro functionalities, so when the user opens a downloaded file and enables the additional content scripts get literally installed on the system without any permissions needed.
The infection can be avoided if you avoid irrelevant and suspicious emails and delete received notifications with file attachments, links, or questionable subject lines. Stay away from shady software download sites and avoid any other source besides official providers and app developers.
ProstoStealer malware termination requires adequate tools for PC protection
Since ProstoStealer virus can be set to perform any functions from the list on promotional pages it can cause damage pretty quickly. Unfortunately, it is not easy to notice the infection in the first place, especially, when the main processes can be launched in the background alone.
ProstoStealer removal has some additional steps that you should take to achieve the best results. The first one is choosing a proper anti-malware tool that can detect the malware and run the system check fully on the affected computer. Once that is done and you have chosen something like SpyHunter 5Combo Cleaner or Malwarebytes, you should reboot the system in a Safe Mode with Networking.
When you remove ProstoStealer using these tips, you can run the AV tool and properly check for malware around the operating system without the interruption. Then the only thing left to do is allow the tool to fully clear those intruders and double-check before repairing system file issues with Reimage Reimage Cleaner Intego.
This entry was posted on 2020-05-20 at 05:06 and is filed under Trojans, Viruses.