Win32:Malware-gen is a Trojan infection that affects Windows operating systems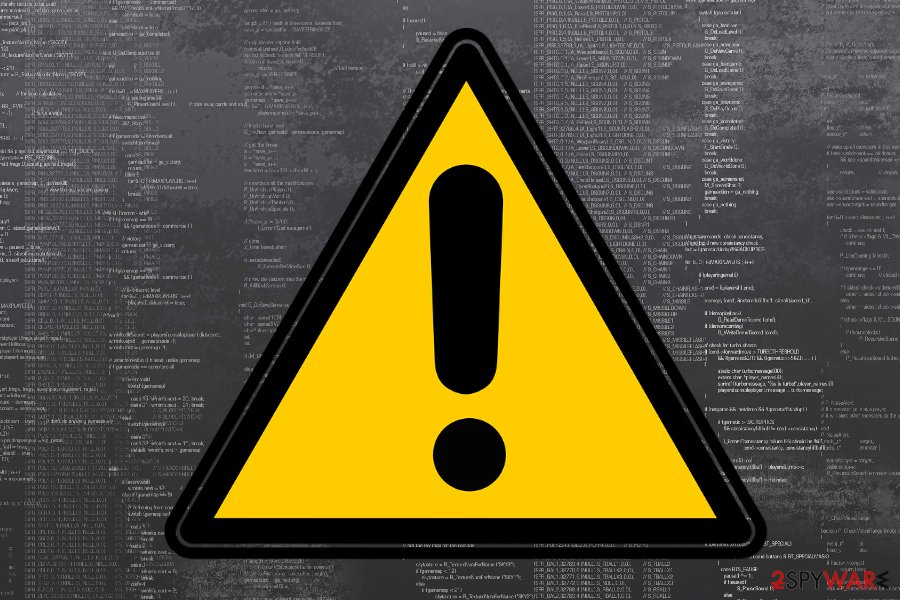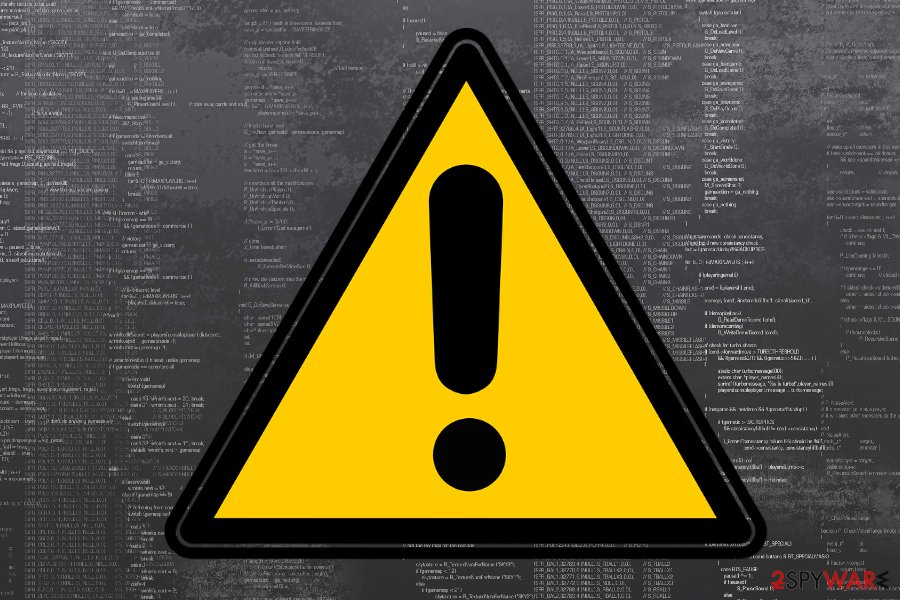 Win32:Malware-gen is malware type for Windows operating systems and is recognized by AV engines under different names. It's a heuristic detection[1] that identifies trojan horses that are capable of performing various tasks, such as modifying Windows system files, stealing personal details, installing other malware, as well as rerouting users to suspicious domains filled with intrusive ads or tech support scams. It has been reported that Win32:Malware-gen might sometimes indicate false positive.[2]
Summary
Name
Win32:Malware-gen
Also known as

HEUR:Trojan.Win32.Generic
Generic.dx!vpv
Trojan.Generic.5408453
Agent2.CBME
TROJ_GEN.R42C3AR
Trojan.BHO!IK
Mal/BHO-AY . etc.

Type
Trojan
Distribution
Malicious websites, spam emails, etc.
Detection and elimination
Use reliable security software to get rid of the trojan
System restore
Use

Reimage

Reimage Cleaner

Intego to repair system damage
There are numerous ways of Win32:Malware-gen malware entering the system. However, most of the time Trojan horse travels as an obfuscated email attachment, cracked software or fake update. Therefore, its installation requires user's participation, in one way or another.
The Win32:Malware-gen virus might be used for many different purposes, for instance:
download, install or run malware on the targeted computer;
operate as a keylogger and collect sensitive data, including logins, passwords, credit card information, etc.
allow remote access to the affected computer;
display aggressive pop-ups, banners, in-text and other ads that might be not only annoying but malicious as well.
Viruses, such as RedBoot, Wooly, WinSec, Revenge, BrowserAir, BonziBuddy, FileIce are detected by the majority of security programs as Win32:Malware-gen. Therefore, the appearance of malware might lead to encrypted files, lost financial information or money, diminished browsing experience, identity theft, and other harmful activities. Thus, it's crucial to get rid of the malware immediately.
Major security programs can identify and remove Win32:Malware-gen safely. Thus, if you suspect infiltration of malware, you should run a full system scan with updated software to look up for malicious components in the system.
For Win32:Malware-gen removal we suggest using Malwarebytes which is a professional malware elimination software. However, you can also rely on your current antivirus program. But before scanning the system, you should update it first.
If Win32:Malware-gen malware prevents from accessing, updating or running security software, you should follow the guide given at the end of the article. It will help to disable the virus and run automatic elimination.
After full elimination procedure, we suggest you scan the computer with Reimage Reimage Cleaner Intego, it can repair your system and help you recover after the malware attack.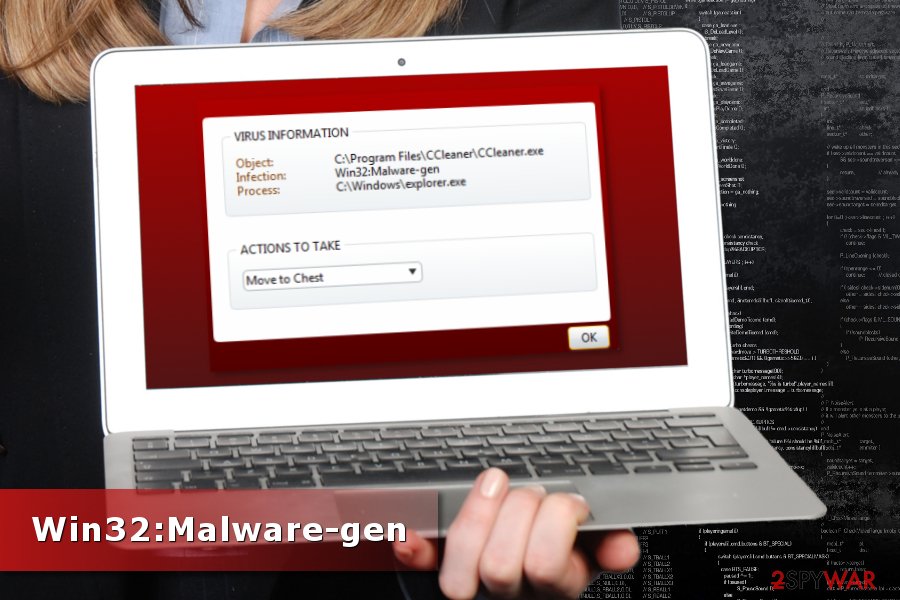 Win32:Malware-gen mawlare might harm the computer and compromise user's privacy.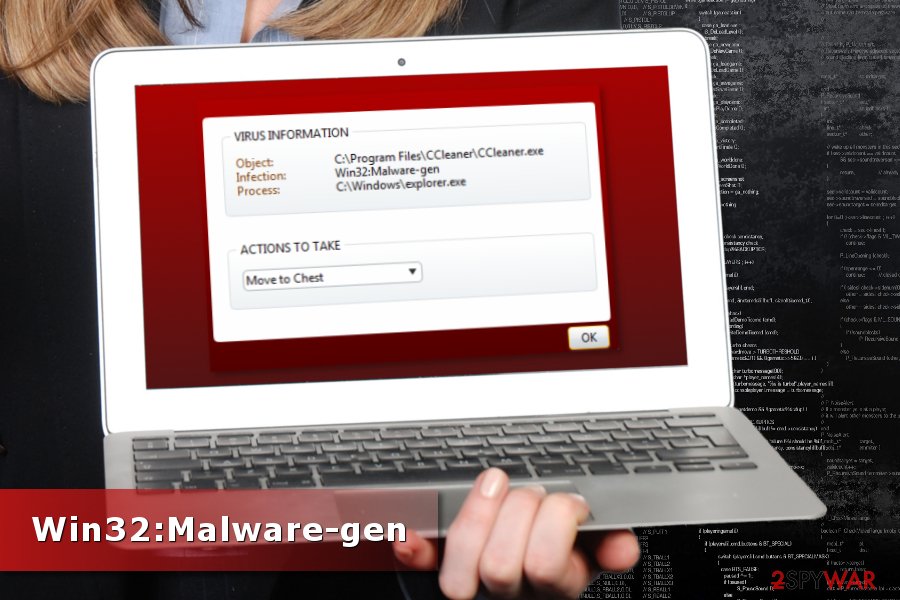 Win32:Malware-gen mawlare might harm the computer and compromise user's privacy.
Win32:Malware-gen trojan infiltration strategies
Trojan horses or malware can get inside the computer using several methods. However, most of the time, users are tricked into installing it themselves. These cyber threats rarely attack themselves by exploiting system vulnerabilities.
Most of the time malware infiltrates the system when a user:
opens infected email attachment;
download illegal or obfuscated programs;
installs fake updates;
clicks on malware-laden ad or downloads content from it.
Win32:Malware-gen contains various cyber threats, so penetration strategies might differ. Thus, you should be careful and pay attention to online security tips to avoid the attack:
install software or its updates from the official developer's websites;
do not use unknown file-sharing websites or P2P networks;[3]
do not click on aggressive or eye-catchy pop-ups that offer to download software, warn about available updates or deliver other security alerts;
obtain anti-virus software that ensures real-time protection;
avoid visiting potentially dangerous websites, such as gaming, gambling or adult-themed;
check the information about the sender before opening unknown attachment included in the email.
Security specialists from semvirus.pt[4] also remind not to download illegal content, including programs, movies, music, books, etc. These entries usually contain malicious components, including, Win32:Malware-gen.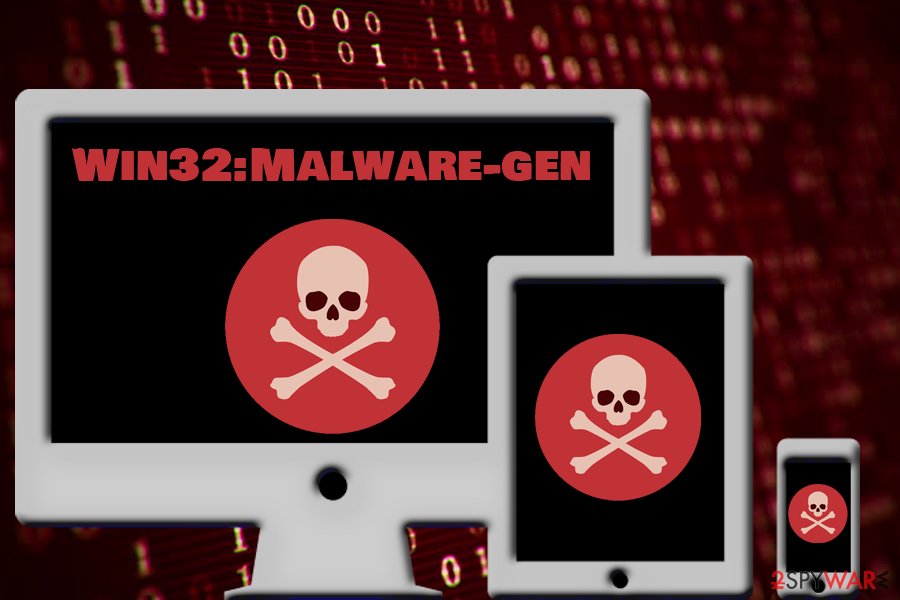 Win32:Malware-gen can affect all platforms that operate Windows-based systems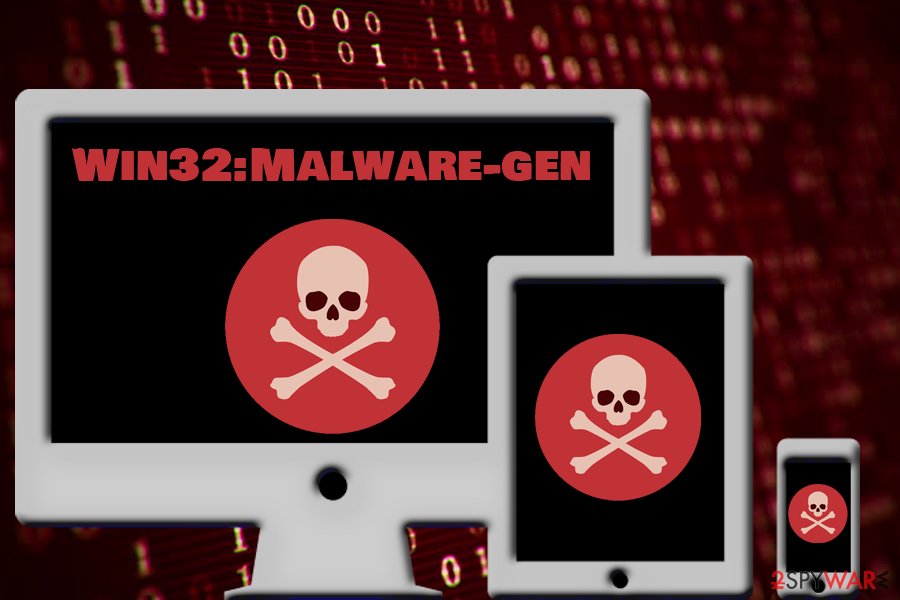 Win32:Malware-gen can affect all platforms that operate Windows-based systems
Delete Win32:Malware-gen from the system
The only correct way to remove Win32:Malware-gen from the device is to run a full system scan with a reputable malware removal program. This group of malicious programs might include numerous different files, programs or components that have to be eliminated altogether.
For Win32:Malware-gen removal we recommend using powerful anti-malware software. However, don't forget to update it before the system scan! Additionally, some cyber threats might block access to security programs, so you should find the instructions below handy
This entry was posted on 2020-05-27 at 02:29 and is filed under Malware, Viruses.