One of the top AV programs is experiencing compatibility issues with Windows 10 version 2004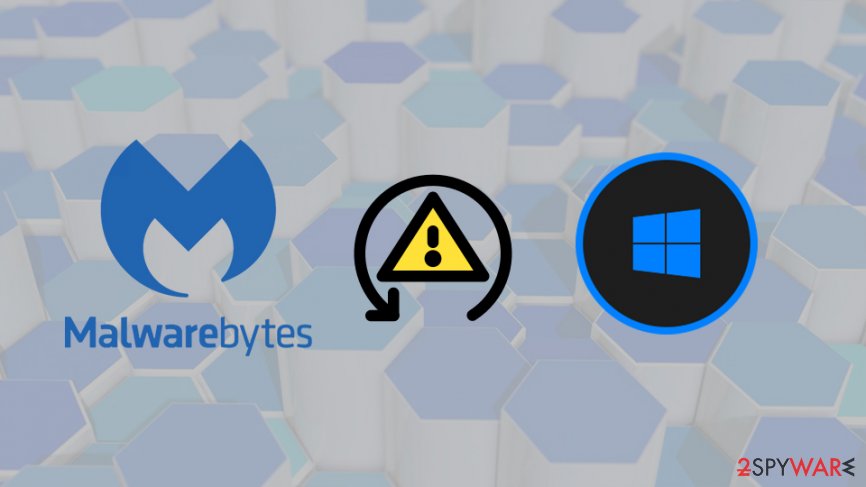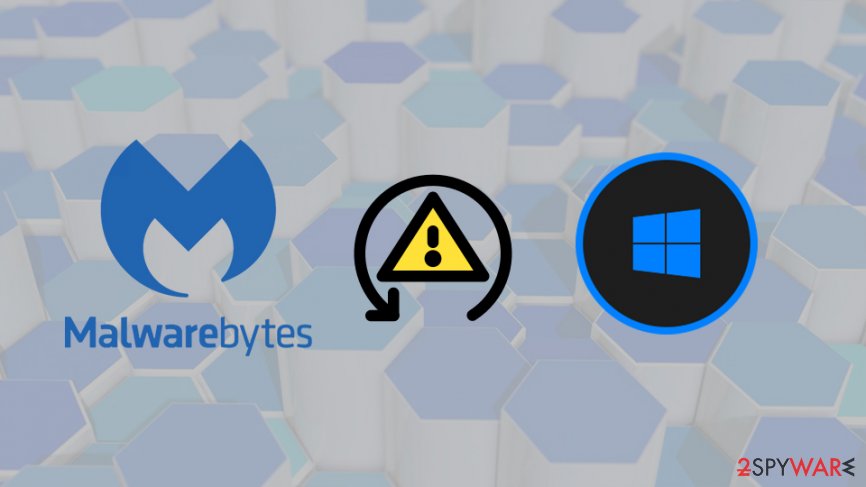 As people were once again excited about the new features and improvements of the newest Windows update,[1] the 2004 version was finally rolled out in May. Considering the troubled past,[2] however, it is not surprising that this update did not come completely smoothly and already managed to cause a variety of issues to users. As usual, Microsoft is working on fixing the unforeseen consequences of the newest patch.
One of the leading computer security applications, Malwarebytes seems to be greatly affected by this update, in particular, the software version 4.1. Numerous users who are using the anti-malware for a while have experienced an array of computer performance issues as soon as they updated their Windows to version 2004.
The issues revolve around lag, program freezes, Blue Screens of Death, computer operation slowdowns or unresponsiveness, and much more. While there is no permanent fix, for now, there is a workaround that users can avoid these stability issues.
Some users had to uninstall Malwarebytes in order to stop Windows 10 issues
The software stability is always checked by the company's responsible teams, and rarely cause any issues during the program's operation. However, Windows 10 updates caused numerous applications or vital features like sound to malfunction,[3] making the developers update their products immediately. In the end, user satisfaction is what is prioritized by both Microsoft and other companies, so resolving problems like that becomes extremely important.
Many unsatisfied users rushed the official Malwarebytes forums in order to complain about the issue that is causing their Windows machines to malfunction. One of the users in the post from June 4 claims:[4]
I recently updated my instance of Windows 10 from version 1909 to version 2004. After the update, Windows began acting very, very slowly and almost to the point of being unresponsive. Then, I saw a post somewhere that said that MalwareBytes 4.1 was causing a problem with this new version of Windows 10. On the chance that this was also my problem, I quit MalwareBytes from the Taskbar Tray area. Upon doing this, Windows amazingly began operating as it should.
However, this was not the only complaint posted on the forums, and many more came forward about Malwarebytes causing issues with Windows 10 performance after the update to version 2004 was performed.[5] As it turned out, not all Malwarebytes users were affected by this issue (only those that have the version 4.1 installed did), and there is a workaround to stop the unwanted behavior.
Easy way to fix Malwarebytes 4.1 issues
Security software is one of the most crucial parts when it comes to online privacy and security, so by no means it should be completely disabled. Nonetheless, many users said that they had to uninstall Malwarebytes for their computers to be functional again.
If you are using Malwarebytes 4.1, there is a way to stop the unwanted consequences of the Windows 10 2004 update and still keep using all features provided by security software. For that, you need to update your application to the version 4.1.1.71, which addresses the issues with the 2004 update.
However, this patch is only available within the Beta update – the feature needs to be enabled within the Malwarebytes application itself. To do that, go to Settings and pick General tab, and then toggle the switch to the right in order to turn on "Beta updates." Finally, navigate to the "About" section and click on Check for updates to download and install the 4.1.1.71 version of the software. This should stop your Windows 10 issues immediately.