Most secure browser has never been as important as it is in 2020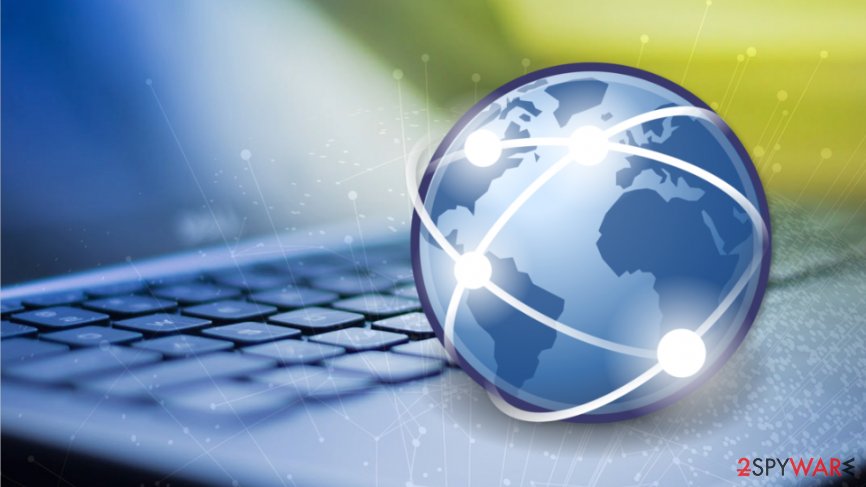 Internet security and privacy were one of the hottest topics in 2019. The never-ending growth of cybercrime, data breaches, and inappropriate data tracking cases have already made netizens concerned about online security. Taking into account that a browser is a tool that you have to use to surf the web daily, we decided to find the most secure browser of the year.
Nowadays, users can choose between numerous popular and less popular web browsers – they promise a better browsing experience, increased privacy, personalized search results, and other features. While not much can be done from users' point of view when it comes to massive data breaches which occurred at First American, TrueDialog, MyFitnessPal, and many other high-profile companies,[1] choosing a right browser might define whether you get infected with malware, as well as if you get scammed by threat actors.
IT infrastructure of 2020 includes a lot of artificial intelligence-based technologies, improved IoT devices, 5G, quantum computing, the cloud, and much much more. While these factors will mostly not impact regular computer users, choosing a correct browser might make a huge difference when it comes to personalized experience and online safety in the upcoming year of 2020.
Google Chrome provides high protection against malicious sites, although struggles with user privacy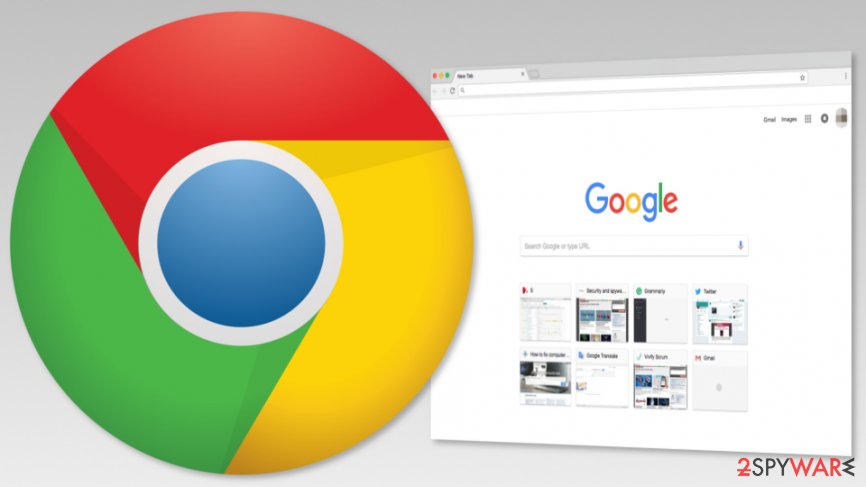 In 2019, Google Chrome celebrated its 11th birthday – each year proves to be an immense success to this web browser, as 63.4% of internet users choose it for its browsing activities regularly, as of September 2019. While it is only a two percent increase from the previous year,[2], it is still an increase and a win from Google's standpoint.
There's no doubt that user-friendly functionality and high-rate security gained the success of this browser, which, in 2019, presented several updates, making the browser faster, lighter, and even more secure. For example, with the release of Chrome 76 on December 10, 2019, users are warned directly after their passwords are cross-checked with those compromised in a data breach.[3]
Chrome ensures that it can be considered the most secure browser, thanks for these three features:
Safe Browsing that alerts about possible threats when opening phishing or malicious website;
Sandboxing that adds an extra layer of protection and prevents from automatic malware installation;
Auto-updates that allow installing all updates automatically and eliminate security flaws;
An easy way to manage shortcuts and an ability to receive answers straight to the bar;
Unique passwords are generated and saved within the web browser automatically.
The browser has Incognito mode and offers customizing privacy preferences manually. However, Google's ability to track each user's step and click still seems concerning. Therefore, even if Chrome is considered as one of the most secure web browsers, its data tracking, and usage capabilities are the biggest disadvantages.
Firefox keeps improving user online experience not forgetting about safety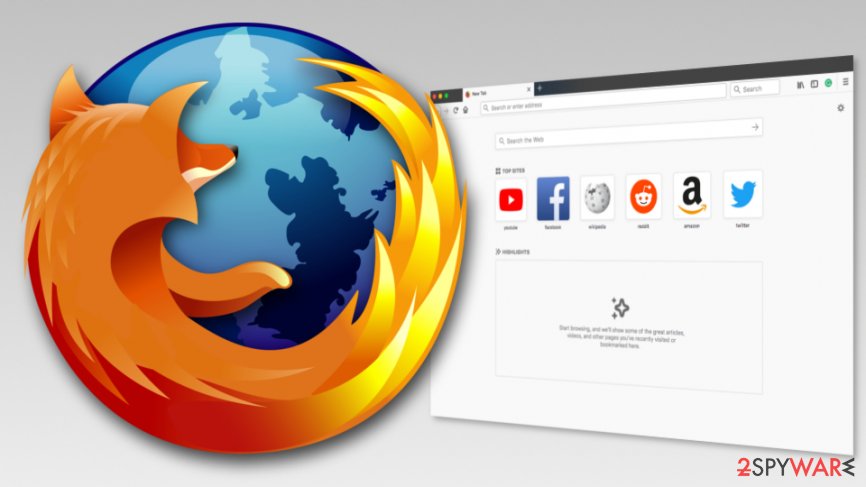 Mozilla Firefox used to be one of the closest competitors of Google Chrome – currently holds around 4.5% of the global market share. Despite that, the browser is worth to be paid attention to, as its developers are constantly keeping up with the improvements, security updates, and new features. Mozilla released Firefox Quantum on November 14, 2017, which included the following specifications:
Linux Sandboxing[4] that prevents hacking attempts;
Tracking protection [5] that blocks tracking components on visited websites;
Improved Control Center that allows accessing and customizing numerous settings to ensure the most secure and private browsing sessions the browser can offer;
Contextual Feature Recommender (CFR) – system that recommends add-ons and features based on people's browsing experience;
Enhanced Tracking Protection that disables tracking which is identified as "Trackers";
Firefox Monitor that warns the victim if his or her email was involved into the breach.
While trying to become the most secure browser, developers have also been providing frequent security updates and fixes. With the latest upgrade, they fixed numerous security vulnerabilities, including flaws that allow spoofing attacks or exploitation of arbitrary code. In the latest version of Firefox, 72.0.1, developers are focusing on user's privacy like never before:[6]
Firefox's Enhanced Tracking Protection marks a major new milestone in our battle against cross-site tracking: we now block fingerprinting scripts by default for all users, taking a new bold step in the fight for our users' privacy.
The newest version also got rid of the annoying pop-up notifications that always ask whether want to receive updates from the visited site directly on their screens – this feature has been drastically abused by malicious actors promoting the push notification viruses like Roboverify.xyz.
Opera includes built-in VPN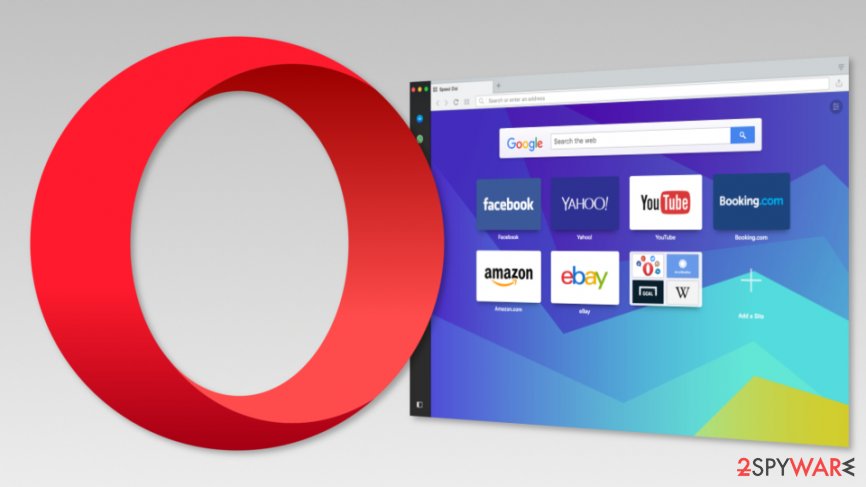 Opera is another search tool that has been included in to "most secure browser" list. Since 2016, the desktop version of this Chromium-based browser includes a built-in adblocker.[7] However, the ad-blocking feature is disabled by default, and users have to enable it manually via Opera's settings.
In 2015, Opera was acquired by North American online privacy company SurfEasy.[8] Thus, they were able to offer better privacy for the users by adding a built-in virtual private network (VPN). However, it only provides random locations in Europe, the Americas, and Asia – you cannot pre-pick the country you would like to connect to. While it is not much customization for a VPN, considering it has unlimited transfer data and is completely free, it makes it an excellent option for many.
Other security features provided by the developer:
Security badges – offers valuable information about the page;
Fraud and malware protection – warns about sites that pose a potential danger;
Ad-blocker – operates like any other third-party application that allows blocking ads and cryptominers.
To sum up, the browser offers some serious advantages: you can avoid third-party ads that might contain malicious processes and access particular sites anonymously. However, the browser itself collects some information about users and might share it with trusted partners.
Internet Explorer keeps dealing with bugs that decrease its security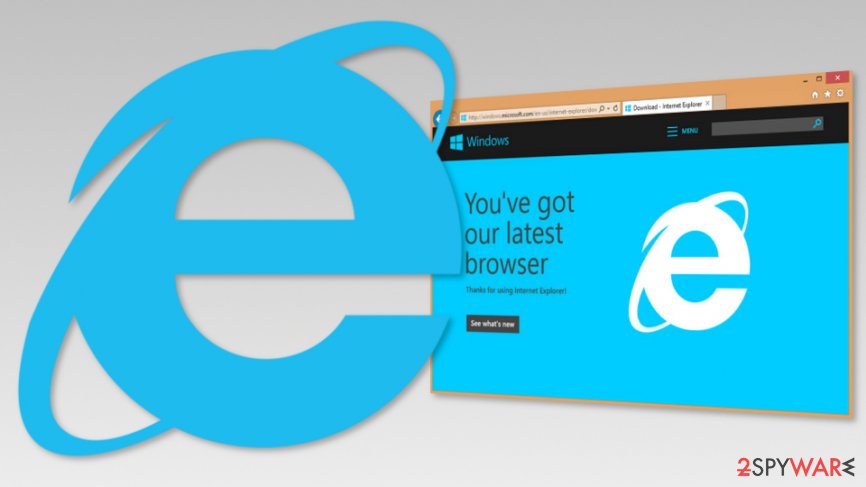 In 2012, Internet Explorer was the most popular browser in the world. However, it has always been known for its terrible security-related issues. A few years ago, Internet Explorer was reported to have the highest detection rate of malware[9], so we do not recommend using it as a secure browser in 2020. Unfortunately, there are 2.2% of users who are still relying on IE and using it as their primary search engine.
Those who are still in this browser should know that in 2016 Microsoft stopped deploying updates and patches for all versions of their browser (except IE 11). However, the company rushed to fix the CVE-2018-8653 flaw, which is alternatively known as Scripting Engine Memory Corruption Vulnerability. With its help, attackers could have set up malicious websites used to initiate targeted attacks.[10] Having in mind that there are numerous vulnerabilities that haven't been detected yet, the browser is not the best choice to protect your privacy and security on a daily basis.
An interesting fact is that Microsoft is still offering an update at least every 30 days. It gives the option to add extensions to the blacklist and has Do Not Track feature to block sites from collecting information about you. Just like Google Chrome, IE has been criticized for user data tracking. It seems that Microsoft wants to know about their customers more than they might share.
Microsoft Edge is the winner of 2018 in blocking phishing sites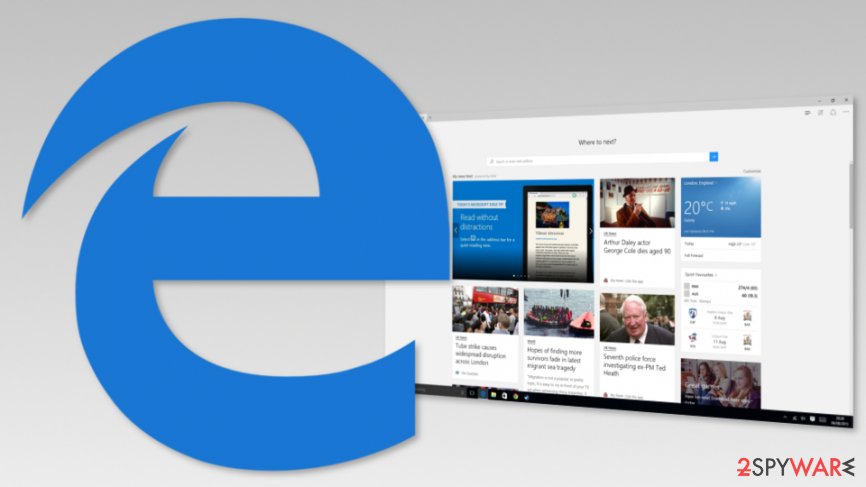 Microsoft Edge was presented to the Internet community together with Windows 10 as its default browser. It has been positioned as a safer version of Chrome and offers numerous advantages. In December 2018, its developers announced a Chromium-based browser release, which they are expecting to use to rebuild the browser and provide more web compatibility for its customers.[11] However, there have been numerous discussions on the Internet asking if Edge is not going to become yet another Chrome, which is based on the same code.
Nevertheless, there have been numerous opinions supporting Microsoft Edge and taking it as one of the most secure ways to surf the web. For example, the Security Council of Certificate Authorities has named Edge the fastest and more secure browser on the market. According to them, the main problem in 2020 will be encrypted phishing sites that can be mixed with the real ones.[12] During their test, Microsoft Edge was the one that blocked the biggest number of phishing sites. These results were reached by using the following features:
Microsoft Defender SmartScreen technology – helps to detect phishing and malicious sites better than Chrome or Firefox;[13]
Sandboxing technique – used to separate running programs to prevent software vulnerabilities;
Password management feature – works together with Windows 10 Passport security system.
Microsoft Edge also receives automatic updates through Windows Update service. However, users who disabled automatic Windows 10 updates cannot get the latest security patches and vulnerability fixes for the browser. Talking about privacy protection, Edge includes Do Not Track feature. However, the majority of websites ignore these requests. The browser also allows InPrivate browsing mode, which does not track browsing history, cookies, and temporary files.
Microsoft's browser also has another advantage related to the privacy where it beats Google Chrome and could help it become the most secure web browser -the company does not generate revenue from selling targeted ads.
Safari offers to customize safe browsing options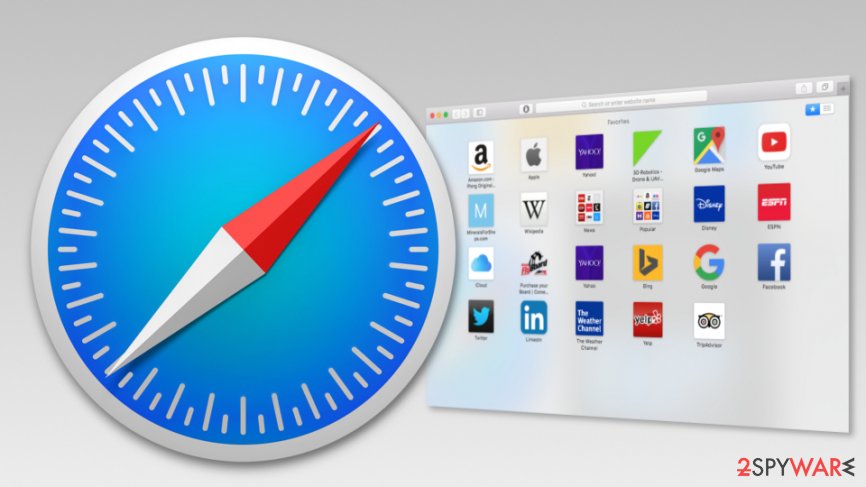 For more than a decade, macOS users have been finding Safari pre-installed on their macOS and iOS devices. Could it be the most secure browser for 2020? When compared to other popular web browsers, Safari has more security flaws and bugs that can be exploited by cybercriminals.[14] Additionally, because Safari employs a custom WebKit engine, it disallows ad-blocking extensions such as Ublock since early 2018 – the move that cost a huge community backlash, and some developers even discontinued their products for Safari.[15]
However, Apple keeps working on its browser – Safari 13 was released in September 2019, which included security features like asking users to change their weak passwords, Sign with Apple feature, FIDO2 USB security key authentication support, as well as other security and stability improvements.
The browser includes useful privacy and security measures to protect users from cyber threats:
Intelligent tracking prevention – allows identifying advertisers and preventing cross-site tracking;
Built-in sandboxing for the website – helps to detect malicious codes and avoid infiltration of malware;
Harmful sites alert – shows up before you visit a potentially dangerous or infected website;
Private browsing feature – prevents from collecting and storing your browsing-related information.
Additionally, Safari offers a wide range of security and privacy settings[16], helping you to disable location, enable "Ask websites not to track me" feature, and many more. However, for its max security, you should also don't forget to choose the required settings, e.g., disable Java, block cookies, etc.
Epic Privacy Browser disables Google services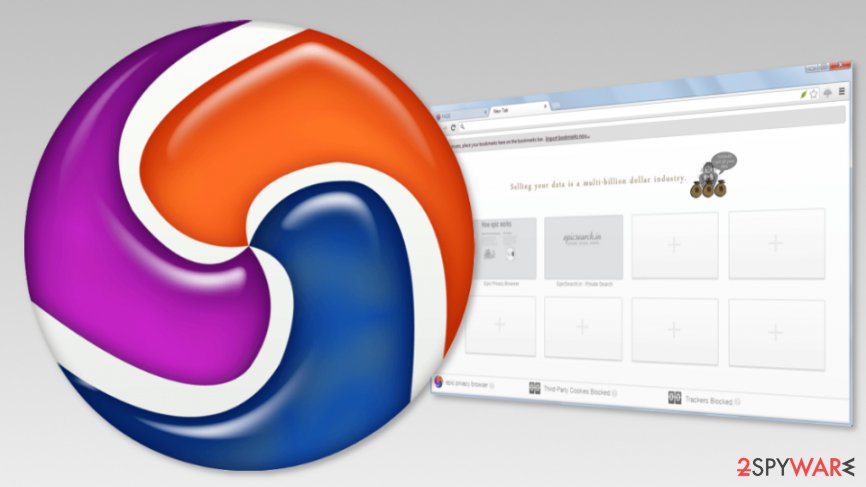 Epic Privacy Browser by Hidden Reflex is based on the Chromium open source project – just like Google Chrome. However, the main difference is that Epic disabled and removed all Google services. Therefore, the search giant cannot track users' steps (unless you log in to Gmail and continue browsing the web).
The main reason to include Epic to the most secure browser list is that the browser operates in private browsing mode only and has Do Not Track feature enabled by default. After each browsing session, cookies, trackers, and search-related data are deleted. Additionally, the browser allows turning on the encrypted proxy that can protect you from revealing the IP address and other information from anyone online.
If it's possible, Epic uses SSL connections, protects public Wi-Fi connections, and includes built-in ad-blocker. Additionally, the program does not collect any information about users. The only information they are interested in is IP address "in order to get search results that are geographically relevant."[17]
However, one of the main disadvantages is that this browser does not allow you to install add-ons. The company claims that extensions are one of the most dangerous components that put users' privacy at risk. Therefore, they support only a few add-ons that can be trusted. It has also been reported for website loading time or skipping standard search modifiers.
Comodo Dragon Internet Browser is similar to Chrome, but Windows users can feel safer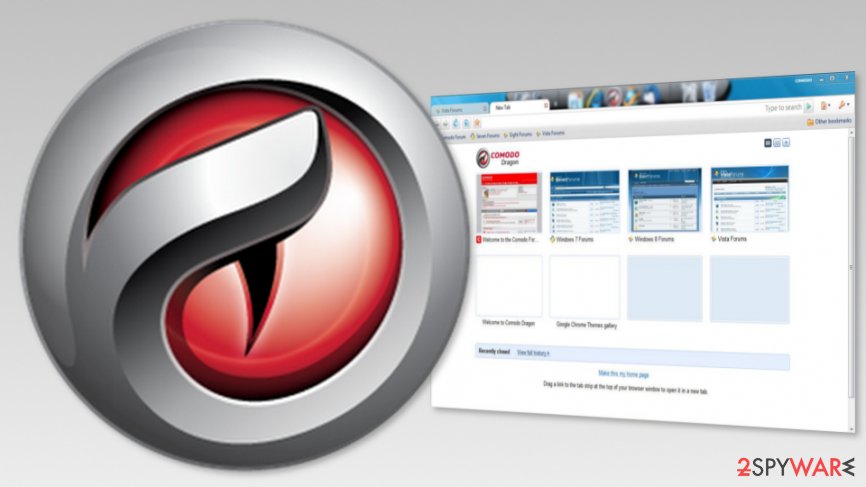 Just like the Epic Privacy Browser, Comodo Dragon is based on the Chromium project. The browser includes all Chrome's features but provides better security and privacy when browsing the web. So, if you are not a huge fan of Chrome and prefer Mozilla instead, you can choose Comodo Ice Dragon version as your most secure browser.
The main advantage of the browser are:
Domain Validation technology that identifies secure SSL certificates;
Blocks cookies and other tracking technologies;
Stops Browser download tracking.
Additionally, the browser supports plug-ins and add-ons that make it more user-friendly and convenient to use. However, the browser has one major disadvantage. It is only compatible with old versions of Windows OS, including Windows 8, 7, Vista, and XP.
Tor browser offers anonymity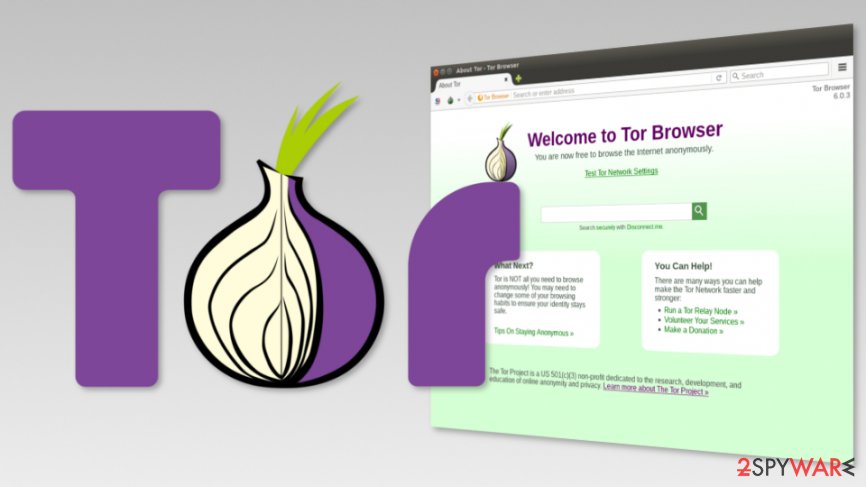 Tor web browser has been notoriously used by hackers. However, it does not mean that there's something shady or dangerous about it. It's the safest search engine that is currently available for free, so we have to present it as one of the most secure browsers.
The whole Tor project is managed by volunteers and is dedicated to letting netizens browsing the web anonymously. The program hides IP address, location, browsing-related information, and uses multiple layers of encryption to prevent anyone from seeing your online activities. However, it is not a VPN service.
The browser is based on Firefox. It uses HTTPS connection, allows accessing locked websites, and even visiting the dark web. However, we do not recommend taking advantage of this feature, as the dark web is filled with insecure, illegal, and even disturbing content.
However, Tor disadvantages include sluggish performance, inconvenient, and slightly complicated usability. Additionally, the browser falls flat when it comes to streaming or torrenting activities, which can even disclose your original IP address.[18] While the ISP and government cannot see what you are doing on Tor, these entities do know that you are using it, and it can arouse some unwanted suspicions and undesired attention, even if the browser is used to visit legitimate websites.
The verdict: choosing the most secure browser
"The most secure browser" review reveals the main fact – none of the aforementioned browsers is perfect. While some of these search tools offer maximum safety from malware, others ensure the best privacy settings and can easily help you become anonymous online. However, they may not be very user-friendly and convenient.
In our opinion, the top 5 most secure browsers of 2019 are:
Mozilla Firefox
Opera
Google Chrome
Tor
Microsoft Edge
Firefox wins the race of the most secure browser of 2020 with a distinct focus on users' privacy as multiple updates were released to improve it in the past year. However, you should always choose the browser based on your preferences – think about how much personal information you are willing to reveal to developers, Google or third-parties, do you mind seeing personalized ads while browsing, etc. All mentioned browsers can ensure the protection from cybercriminals, although keep in mind that no browser is perfect.