Get a unique ID for secure remote access to your website or video streaming services with dedicated IP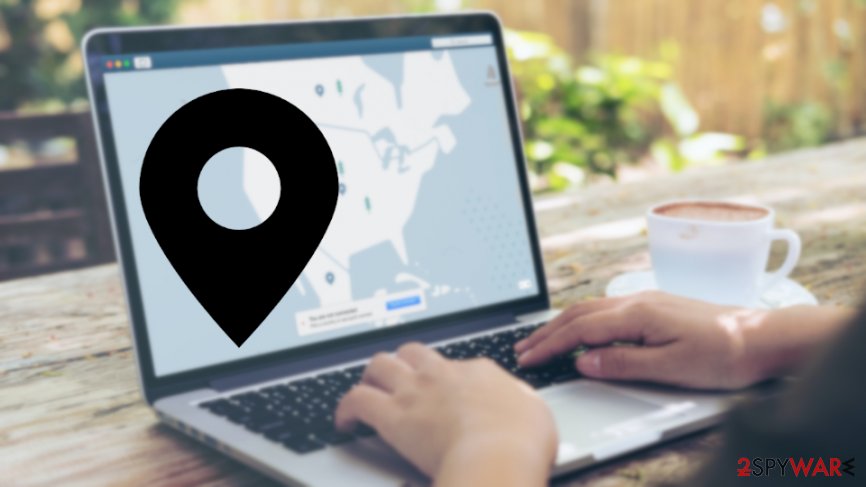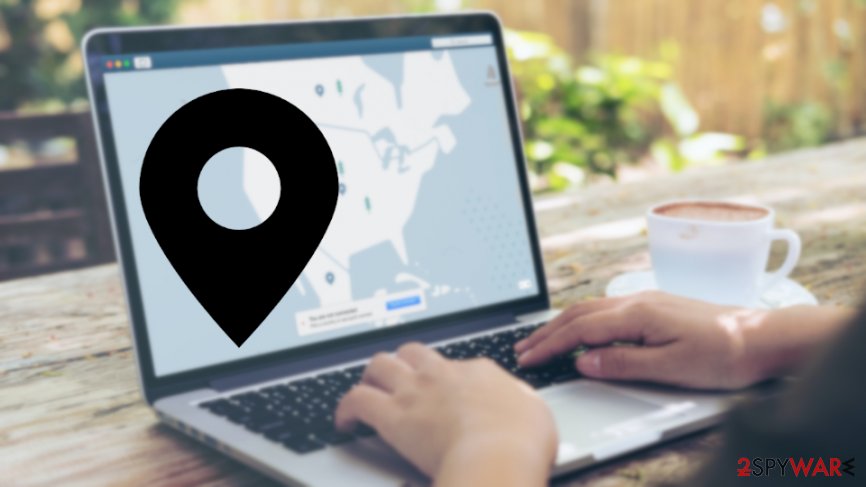 A static or fixed IP address[1] is the one that is manually configured for the particular device instead of the one that is assigned by the internet providers. It is not changing even when your location changes. Any device like a phone, tablet, computer, or even router can get this configuration and use the static IP address. It is like a physical or email address that doesn't change and is in your pocket as a key to your home, wherever you are at the moment.
When you have a unique IP address it is only used by you and this way you can hide the real IP address linked with your device or internet provider. Also, the dedicated IP that VPN providers can offer as an option, gives many advantages. You can easily work from anywhere and connect to the network you run, easily.[2]
Sometimes it even affects the speed of the connection or email communication because there are no other activities linked with the IP and emails can come quicker without getting redirected to spam folders. Using a dedicated IP address can also ensure that you do not need to go through so many extra verification processes.
Other positive features that dedicated IP address offers are related to online banking services because you can pay your bills, make needed transactions from your holiday spot without getting blocked. Some providers can keep particular location-related IPs on the blacklist or restrict any suspicious connections, so you cannot connect from far away without the block.
Another issue that gets fixed with a dedicated IP VPN that is related to location is bypassing geo-blocking. Online media streaming services often provide different content for particular locations, so you cannot see what you like when you are in one of the restricted countries. VPN dedicated IP address can offer the bypassing for such geo-block restrictions.
What is a dedicated IP address VPN and why do you need a static IP?
The fixed IP address is especially needed when you are running a site or have a file server in your network, use remote access programs. Since the dedicated IP address is always the same other devices know how to connect to the computer and can easily access the home network, for example.
Dedicated IP belongs to one person only and your account is the only one assigned to the particular address. You always have the same virtual location and the IP is not used by anyone else, so your reputation is clean online. You can easily change between dedicated IP and shared address whenever you need. In most cases, VPN providers offer a particular location when provides the fixed IP addresses, so you can choose from the United States, United Kingdom, Germany, or other countries depending on the provider.
Sometimes VPN provided IP addresses get blocked by various websites or services, and you get banned from accessing a particular forum or page. It gets frustrating. However, it is not happening with a dedicated IP address because users can't get blacklisted for someone else's online behavior since the traffic is only related to you.
You can also experience activities like file-sharing and online shopping differently with a dedicated IP address VPN. You cannot reach downloaded data limitations that some torrent sites have and can add an extra layer of protection to your banking operations. Your PayPal, eBay, Amazon, or other accounts may get flagged when you connect from different locations all the time.[3] Not with a dedicated/static IP.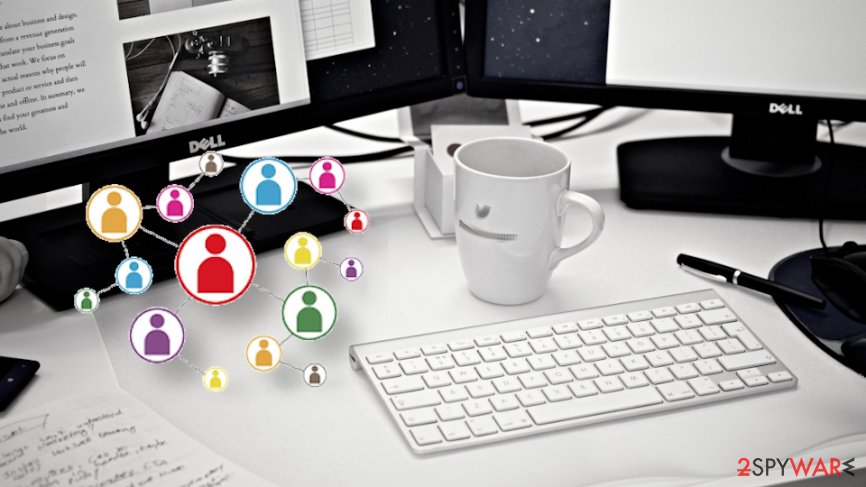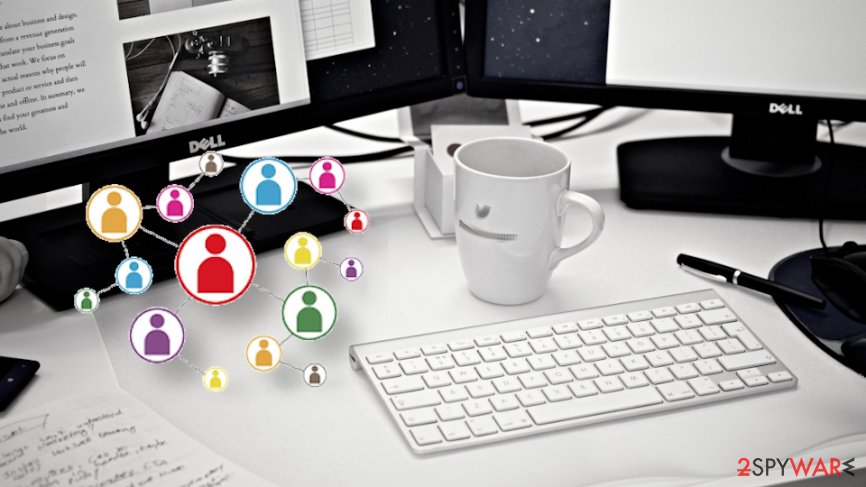 Working from home or wherever you are with dedicated IP address VPN
Various bloggers travel the world and content management systems or platforms for website creation can require security measures to avoid hacking and unwanted access to the cybercriminals. This is yet another advantage of the dedicated IP VPN because websites can be controlled by you from many locations while you have the same device with a fixed IP address.
Any unrecognized IPs get blocked, so your blog or e-commerce store is protected from possible attacks and security incidents.[4] You can keep your site secure and when your IP address is fixed, you are the only one that accesses your FTP server[5] and manages the content from any part of the world.
If you are hosting a website having a shared IP is not a good idea because of the hassle. You need to change all the router settings with every new IP address that your computer automatically gets. In the case of the website, the router cannot recognize the particular device that is running the domain and controlling the content, code.
When you have a dedicated IP address with the help of VPN software settings, your network administrator can easily identify when you are connecting to the content management services and allow you to access anything you need without additional changes. This is how you can easily work from home in case of emergencies or a pandemic that affects many parts of the world and different industries.[6]
Dedicated IP address and other VPN options
There are more positive things related to dedicated IP options that VPN software can offer for you. The service is designed to protect users' privacy, provide faster connections, unblock particular sites, and avoid restrictions based on content or physical location. The difference between all the features regarding static and shared IP addresses is related to the particular needs that the user has.
Shared IP costs less than a dedicated IP address VPN feature and can offer better protection from hacking and spamming since the same address is set for many users at the time, so it is more anonymous. Internet speed also suffers due to this fact. Some VPN provided IP addresses bet blocked or flagged due to the usage.
It is not happening with static/ fixed IP. When you get a dedicated IP address from the VPN provider, your internet connection is faster, you can unblock accounts, restrictions easily and use any service freely since all the activities are linked with you alone. It costs more than the shared IP, but it is worth the price when you need all the useful benefits.
You can get the dedicated IP address by using a VPN software. Many of the applications have a built-in feature. You need to choose the provider, get the VPN application, and find a dedicated IP button or section in settings. You can also communicate with the particular service provider, so it is easier to set up on the specific machine that you use.
This option of a static IP address costs more but it offers features that are needed for many reasons. Some VPN software providers can ask for different amounts in particular when it comes to location in the world. Monthly pricing for locations in the US and Europe can differ.
Nevertheless, this feature that allows selecting a country you want to get the IP linked with, is needed for many reasons. You can easily bypass restrictions and access particular content that is only available in that location. Prices shouldn't vary too much, so you can choose the price plan that fits your needs and expectations the best.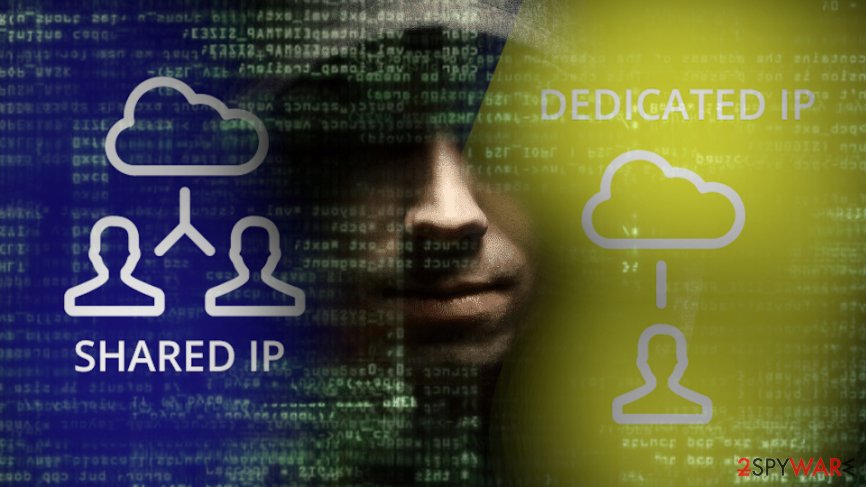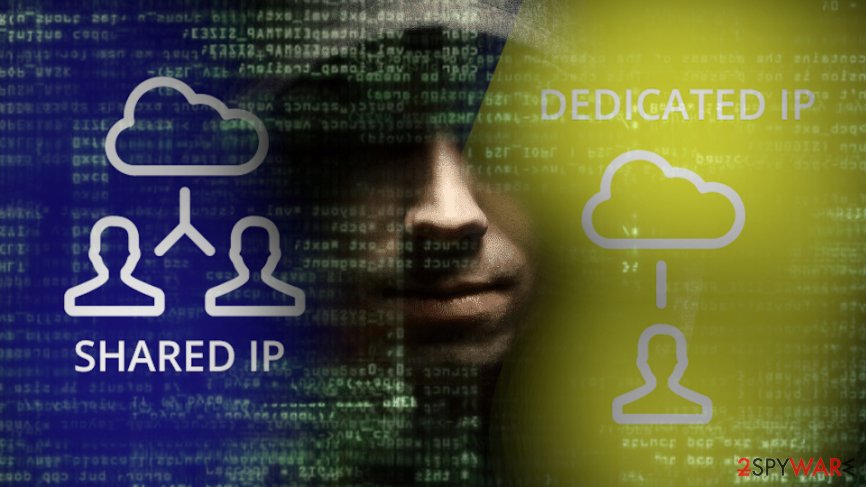 Choosing the dedicated IP address VPN
There are pros and cons in both static and shared IP addresses, so each user depends their selection on the particular issue they want to tackle. VPN services mainly run on shared IP addresses because it is easier to assign each user to the than to create the dedicated IP address VPN each time. The same address is used by many other users, so it is not easily trackable and can be more protected from hacks and other security incidents.
When you are the only one that uses the dedicated IP address it is easier to connect your behavior to the individual, so the machine can get targetted by attackers. Hackers have a prolonged time to find flaws and system issues in the network or device. This is one of a few disadvantages regarding the dedicated IP address VPN. Your device needs to be configured manually for such a feature, so the router and the computer can communicate with the specific address.
Also, there is less anonymity when you use a dedicated IP address, but you can send emails and receive them at a quicker rate. Emails won't get redirected to spam folders that easily when the IP address is not linked with any suspicious services. These dedicated IP address VPN options are not easy to install, but once you have the subscription of proper software, you can create the account and pay for all the needed features to combine all the offered functions and achieve the needed protection for your devices and privacy. Take care of your security and online reputation.