Tab Recovery is a minor security threat that will display annoying ads and engage in browser redirect activities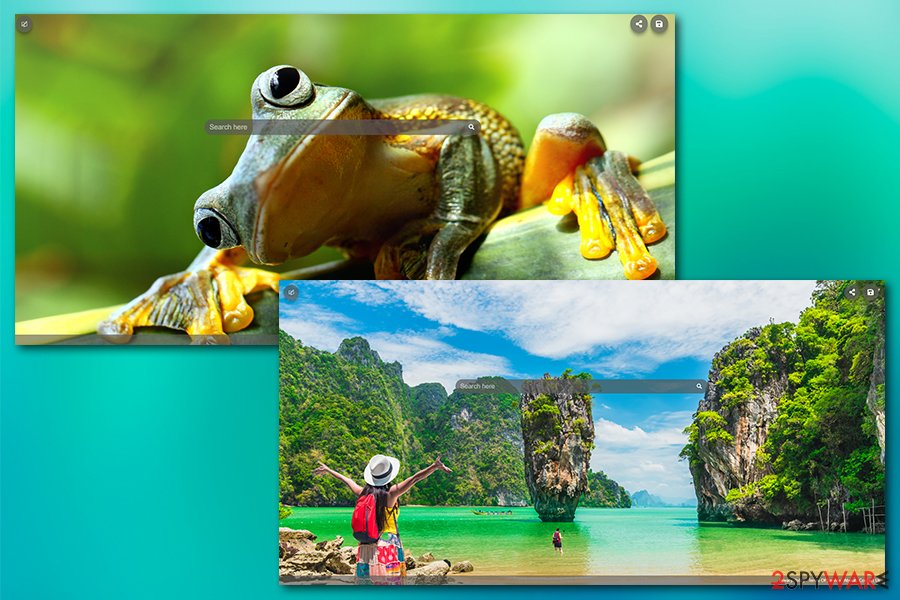 Tab Recovery is a suspicious browser hijacker that displays advertisements on all visited sites and might lead to dangerous pages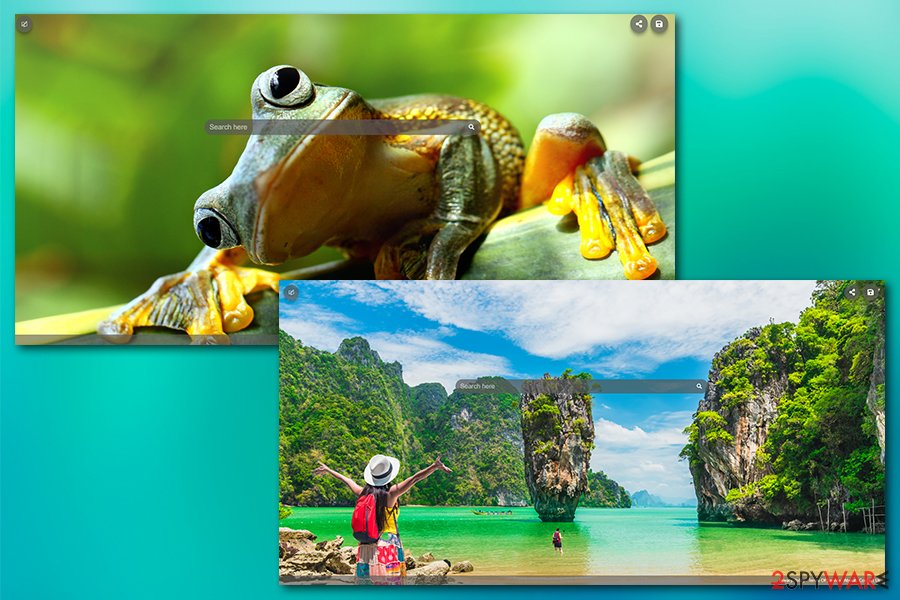 Tab Recovery is a suspicious browser hijacker that displays advertisements on all visited sites and might lead to dangerous pages
Tab Recovery, otherwise known as Tab Recovery – Save & Organize Your Tabs, is a potentially unwanted application that users might install unintentionally via third-party software bundles. Once inside, the hijacker will change the homepage of Google Chrome, Mozilla Firefox, Internet Explorer, Safari, or another browser to hxxps://tabrecovery.com and will redirect all searchers performed to Google. Despite that, due to the presence of Tab Recovery hijack, users will see several sponsored links and ads in the search results – this is one of the main symptoms of the infection.
Behind the scenes, Tab Recovery virus will also collect various information about users' web browsing habits to feed their browsers with targeted ads. As a result, they will often encounter redirects, pop-ups, auto-play, banners, and other kinds of advertisements on sites that they visit. To get rid of this unwanted activity, Tab Recovery removal should be performed – find out how below.
Name
Tab Recovery, Tab Recovery – Save & Organize Your Tabs
Type
Browser hijacker, potentially unwanted program
Infiltration
In most cases, users install PUPs after being tricked by attractive ad/fake update, of after downloading freeware/shareware from third-party sites that use software bundling scheme
Related domains
tabrecovery.com, explormatrix.com
Symptoms
New tab address, homepage, and the search engine altered; all search results are injected with sponsored links at the top; ads are more frequently encountered on all visited websites; web browser fails to load certain pages or does that slowly; unwanted browser extensions and apps installed on the computer
Risks
Installation of other potentially unwanted programs or malware, personal information disclosure to unknown parties (potentially, cybercriminals), financial losses
Removal
To get rid of potentially unwanted application and the browser extension, follow the guide provided below
Optimization
In case your computer does not work as well as it did before the infection, perform a scan with a repair tool like

Reimage

Reimage Cleaner

Intego
Unlike many other browser hijackers like Shipment Trackers, My Login Helper, Protect My Search Daily, and many others, Tab Recovery uses a different web address for a new tab. While users will see tabrecovery.com as their homepage, the new tab address will be explormatrix.com – another untrustworthy search engine that delivers ad-filled search results and sponsored links and is not related to any reputable search providers like Google.
The problem with fake search engines like Tab Recovery is that they provide allegedly useful functionality, although the main goal of PUPs is to deliver commercial content to users, sometimes even compromising their online safety. Due to web browser changes and links to sponsored sites, users might expose themselves to dangers, such as:
A fake alert that prompts to download (an update for) Adobe Flash Player that would allow accessing the contents of the site. Such installations may end up in malware infection, such as ransomware or a banking trojan;[1]
A message which claims that visitors' computer is infected with malware, and needs cleaning. Users will download scamware[2] or similar malicious program that will try to make them pay for the licensed version;
Spoofing website that may look like original, despite using a different domain name. After entering sensitive information into provided fields, users send it directly to malicious actors;
Notification prompt may ask users to allow notifications to be shown directly to desktops, later bombarding them with intrusive, inappropriate, scam, and similar ads.
However, this is not all suspicious activity that is related to Tab Recovery – it also performs information gathering behind users' backs, as this activity becomes evident only if they access the Privacy Policy of the app. Unfortunately, this is done very rarely, as users mostly miss the installation of the app in the first place, since deceptive practices are used to spread it.
Note that you can remove Tab Recovery functionality before it even manages to penetrate your web browsers – simply do not press the "Keep changes" prompt. This functionality has been implemented by most modern browsers in order to avoid unsolicited changes being made by browser hijackers.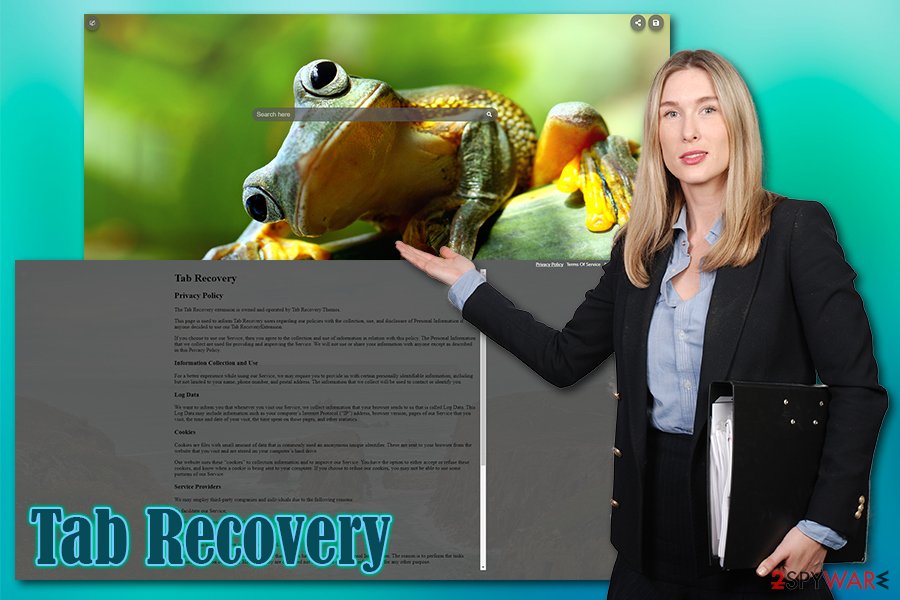 Tab Recovery is a browser hijacker that shows sponsored links in search results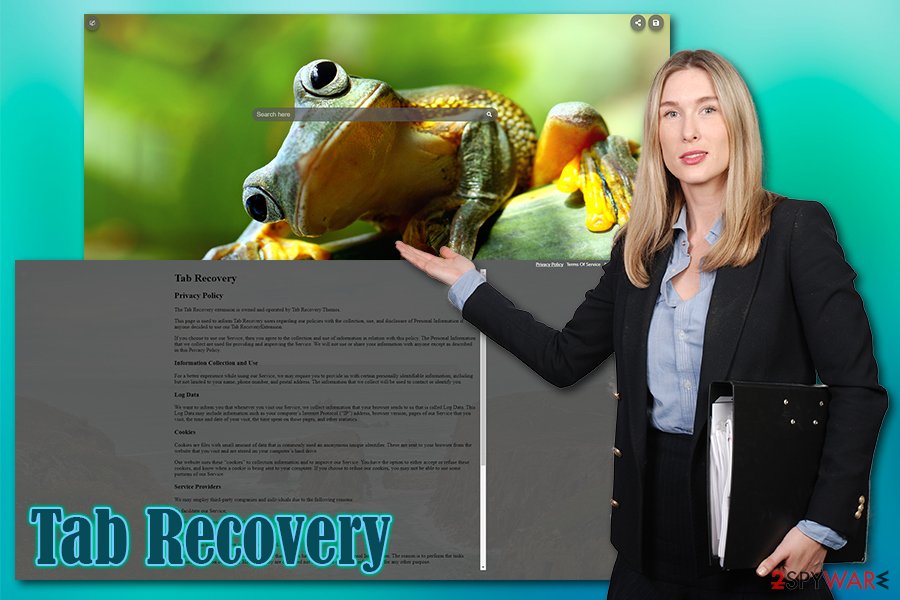 Tab Recovery is a browser hijacker that shows sponsored links in search results
Even if you do not apply the changes, the Tab Recovery PUP and Tab Recovery – Save & Organize Your Tabs might still be present on your machine. To get rid of these, you can either follow our manual instructions below or scan the machine with reputable anti-malware software. Finally, reset the installed browsers and perform a scan with Reimage Reimage Cleaner Intego for the best results.
Stay away from potentially unwanted programs – they might be much more sneaky and dangerous than it may seem
While browser hijackers are considered to be minor computer infections, they should never be ignored. The installation of such programs might not destroy your computer functions or harvest your credit card data, but it may serve as a link to sites that are less than secure. The main issue with PUPs is that users are sometimes forced to visit scam sites, claiming that their machines are infected and that they need to fix them with some alleged "security tool." These fake programs are compiled in a way that act like malware and deliver false-positives[3] in order to make users believe that their computers are in grave dangers. Such scenario is not unique, and can be thousands of others, resulting in infiltration of other PUPs/malware, financial losses, and many more negative consequences.
Thus, stay away from apps that do not bring anything to the table – the functionality that many programs offer is often misleading and generally useless. For example, links that are often inserted into the homepage of the hijacked browser can be created manually based on every person's preferences, instead of having a preset template that displays intrusive ads, disturbing the online web time.
To avoid getting infected with browser hijackers and other PUPs, users should pay close attention to the installation process of freeware apps. In general, official sources should be preferred if possible, as these have set measures to prevent deception used by some developers. Nonetheless, if you choose to go for third-parties, make sure you watch over the installation process carefully and always opt for Advanced/Custom settings (instead of Recommended/Quick) when prompted. This will allow you to unckeck the pre-ticked boxes and get rid of browser extensions, fake system optimizers, file converters, and other deceptive software that could put your online privacy and safety at risk.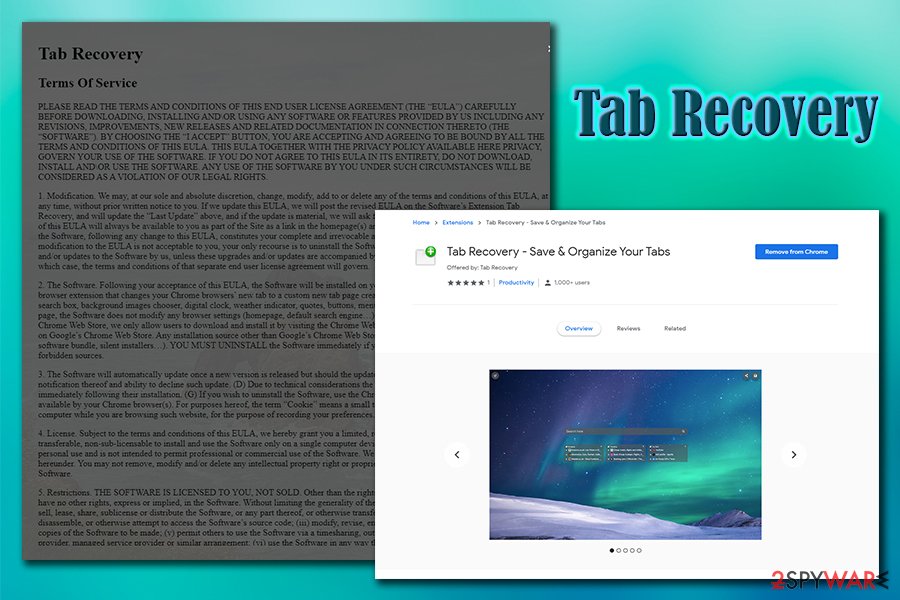 Although Tab Recovery can be downloaded from official sources, users typically install if unintentionally while obtaining freeware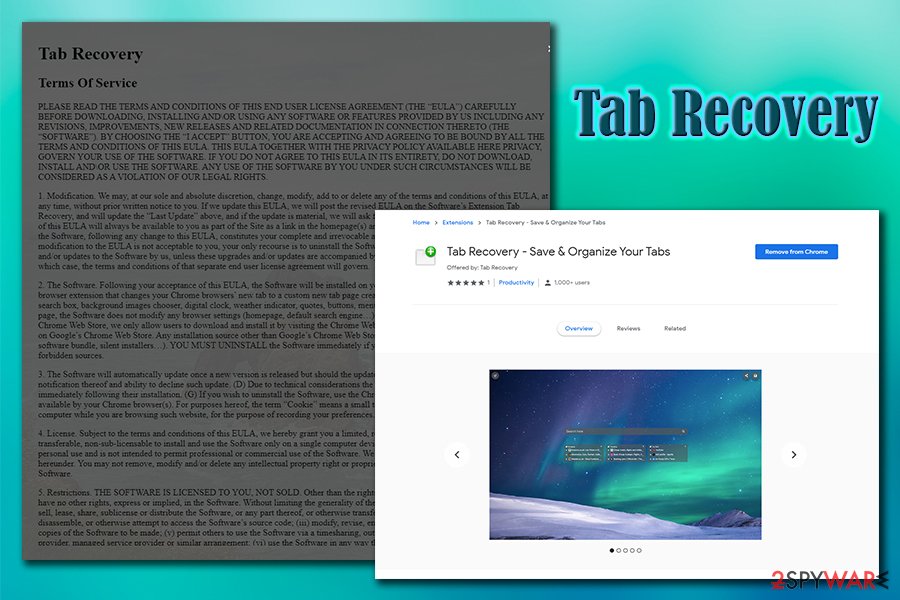 Although Tab Recovery can be downloaded from official sources, users typically install if unintentionally while obtaining freeware
Get rid of Tab Recovery browser hijacker
There are several parts to Tab Recovery removal, as there are several components that are involved in the infection routine. A browser extension can usually be eliminated relatively easily – simply by right-clicking on it and selecting "Remove from Chrome" or "Remove extension" (depending on your web browser used). However, do not forget that the unwanted app might have modified several settings of the browser, so resetting it is sometimes the only way to remove Tab Recovery redirects, ads, and other suspicious activity.
Finally, Tab Recovery virus can also be installed as a standalone application and it needs to be uninstalled. For that, you should check our detailed removal guide below for macOS and Windows systems. Additionally, you could also employ anti-malware software and perform a full computer scan to ensure that no malicious software managed to infiltrate it during the operation of the browser hijacker.
You may remove virus damage with a help of Reimage Reimage Cleaner Intego. SpyHunter 5Combo Cleaner and Malwarebytes are recommended to detect potentially unwanted programs and viruses with all their files and registry entries that are related to them.