#StayHome Tech – Private Internet Access VPN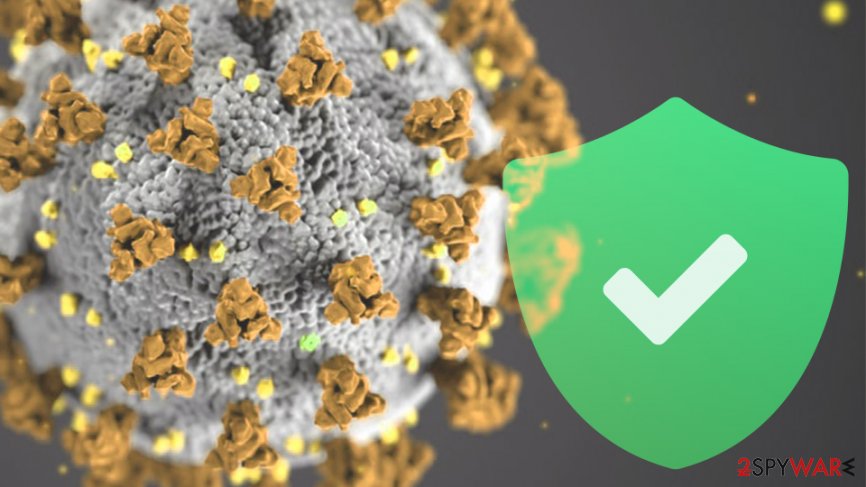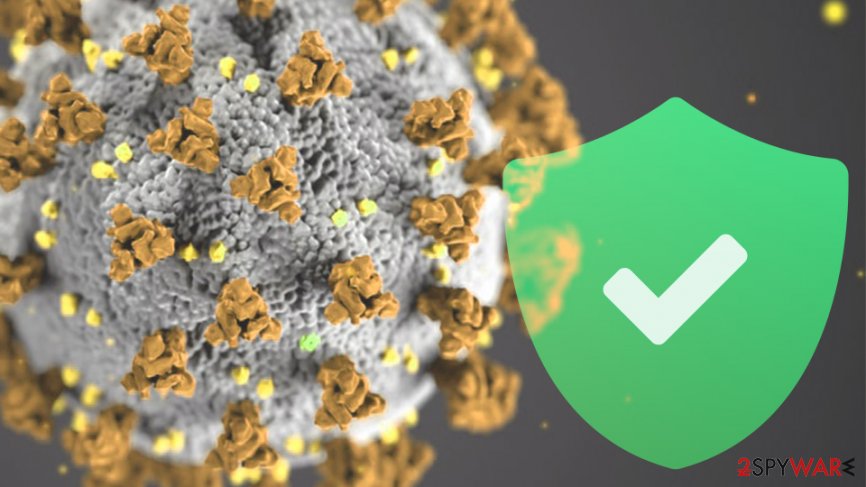 Considering how the recent COVID-19 pandemic has been evolving, people all over the world are being encouraged to #StayHome, no matter if they're sick or not. These campaigns make people more present online and more involved in the world of cybersecurity due to malicious actors and their interference.[1] Due to these criminals and their products, even working and studying online, becomes risky.[2]
And while being quarantined isn't fun at all because you get to spend more time with your loved ones or have free time to watch all the Netflix shows, there are many risks and issues regarding the connections and your safety. There are many hacker campaigns that target online streaming services, so you may end up exposed to malicious sites when you want to watch a movie.
Also, panic due to a pandemic situation encourages criminals to take advantage of people who are not paying enough attention to details.[3] Fortunately, there also are a few technology tools that can make your life easier while you're stuck at home and have no other option but to stay online. Private Internet Access VPN or PIA is one of them. Here's how it works.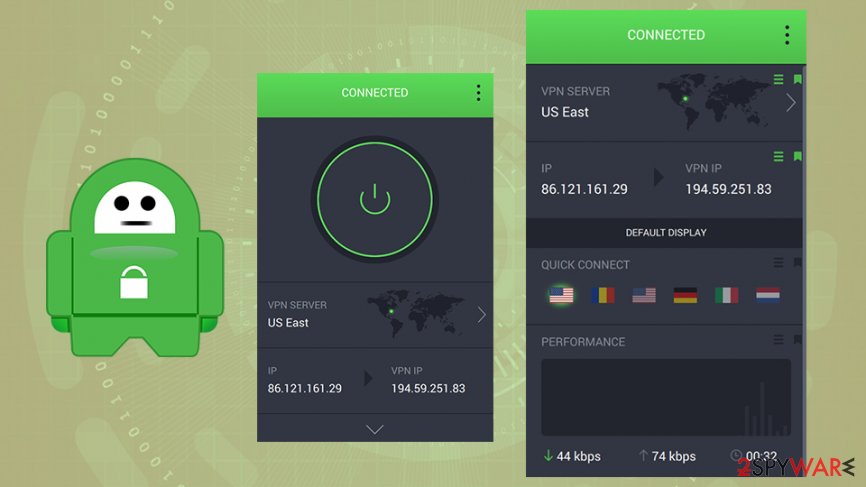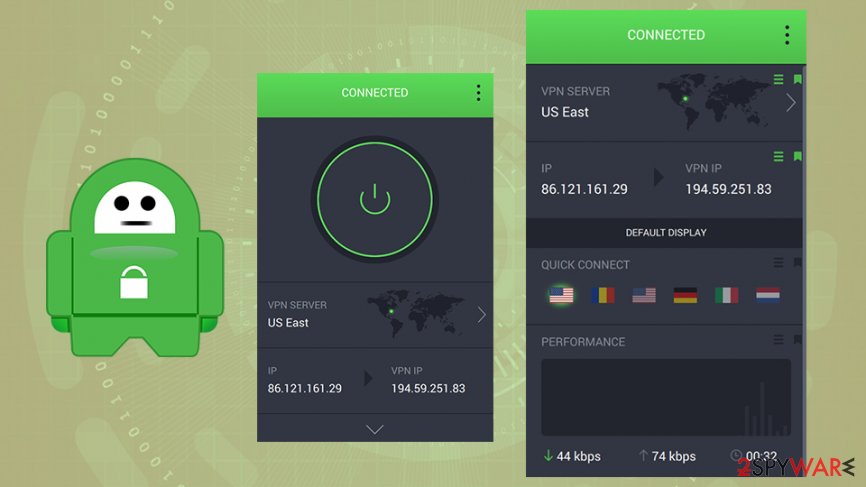 Make the quarantine more bearable with a VPN service
A VPN, or a virtual private network, is a tool generally used for privacy and security reasons when connected to the internet. The way it works is a VPN service uses remote servers that users can connect to and change their dedicated IP address to one from a different location. This makes users virtually anonymous and non-identifiable. Nobody, including the government, your ISP, or hackers can find out what you do online while you have a different IP address.[4]
Also, when you connect to a VPN server, your internet traffic is instantly encrypted. Which means you also become 100% protected and shielded against hackers and cyberattacks. How can a VPN help during the Coronavirus quarantine?
Well, first of all, considering internet usage will be on the rise these days, so will cybercrime. We can already see the rise ph phishing attacks and even malware created with the name of Coronavirus. And since most of your shopping will be done online, you should make sure there's absolutely no chance of someone getting their hands on your online banking details, emails, passwords, pictures, or any other sensitive information.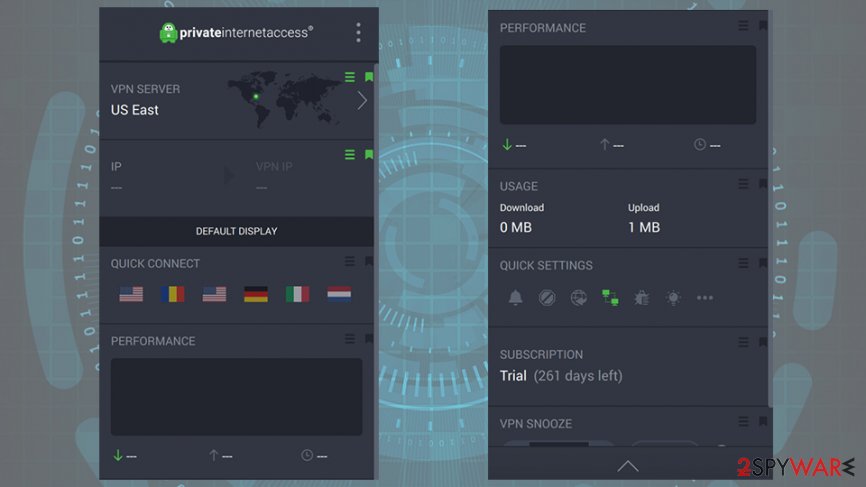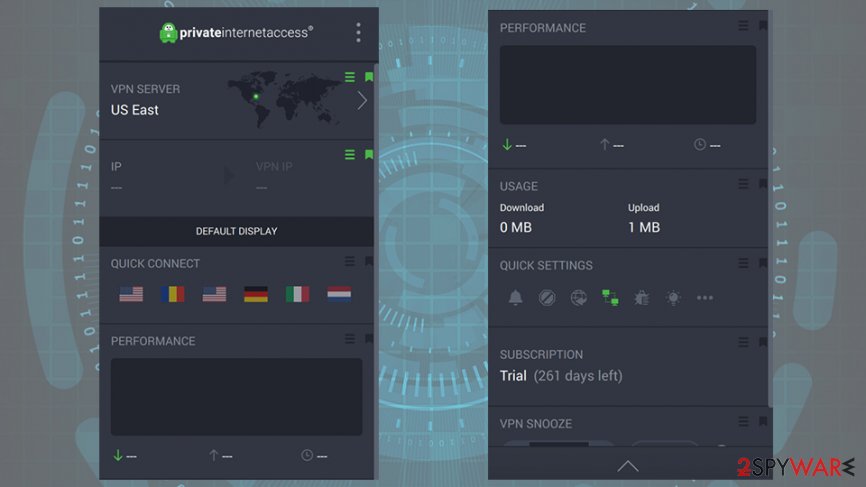 But that's not all. You see, when you connect to a server from a different country, all the websites you're accessing will think you're living somewhere else. This means you can get access to tons of entertainment libraries from all over the world by connecting to different servers and switching your IP address. This also allows citizens to access news and other information the country government doesn't want them to see.
PIA offers broadened binging entertainment options during the #StayHome quarantine
You see, streaming services don't offer the same content in every country. That's because of copyright laws. Most of the times, one company doesn't have global rights to a property or title unless it's their content. But luckily, there's a way to override this restriction.
The way streaming sites know what content they can show you is by using your IP address. Your IP is a dead give-away of your location. But since PIA changes your IP address to one from a different place, that means you'll be able to override all the geo-restrictions you encounter from now on.[5]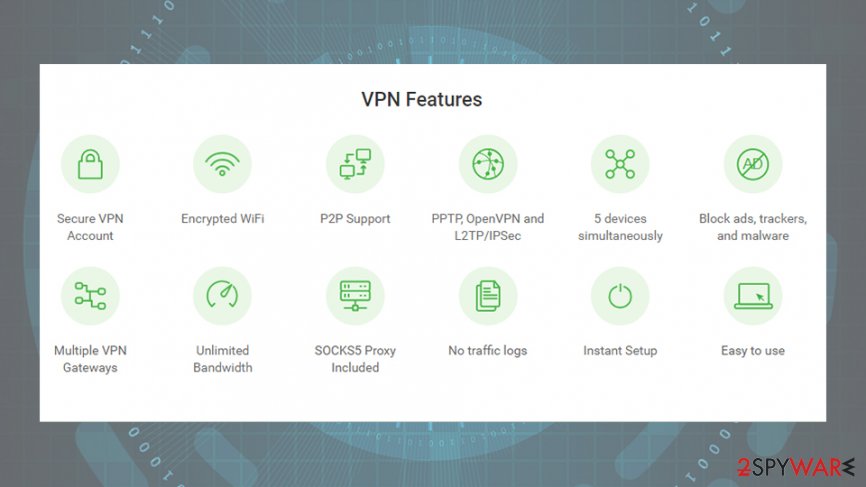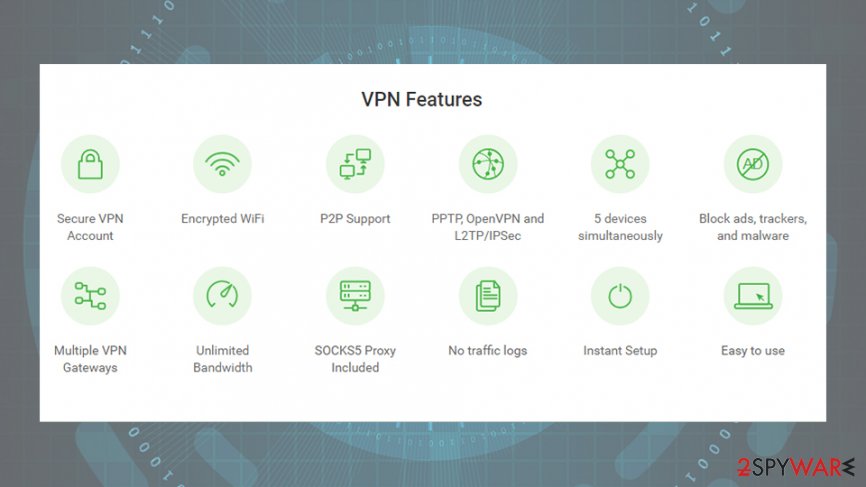 While using Private Internet Access VPN, you can access entirely different streaming catalogs from platforms like Netflix, Amazon Prime Video, Hulu, HBO Go, BBC iPlayer, and more. Or you could even start using streaming services that didn't launch in your country yet like Disney Plus, or Apple TV+.
Just connect to a foreign server from the PIA app. Make sure you choose a server from a country that has the content, or streaming platform you're looking for. Launch the streaming site and enjoy all the content that's blocked in your own country.
And that's not all since downloads are a major part of online entertainment. PIA also makes sure you experience the fastest download speeds possible. And since torrenting is in a legal grey-area, with Private Internet Access, you can become anonymous and keep all your downloads private all the time.
Why choose Private Internet Access?
PIA is one of the most reliable VPN services out there. It never keeps any records of users' online activities. So you can rest assured knowing you have complete privacy, and nobody knows what you're doing online. And no matter your technical skills, Private Internet Access is one of the easiest VPN apps out there. All it takes to connect is just one click or tap, and your data will be encrypted instantly.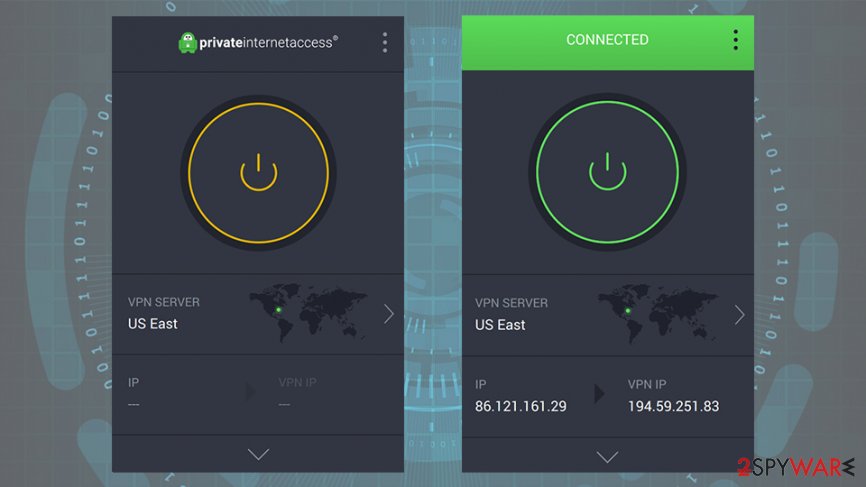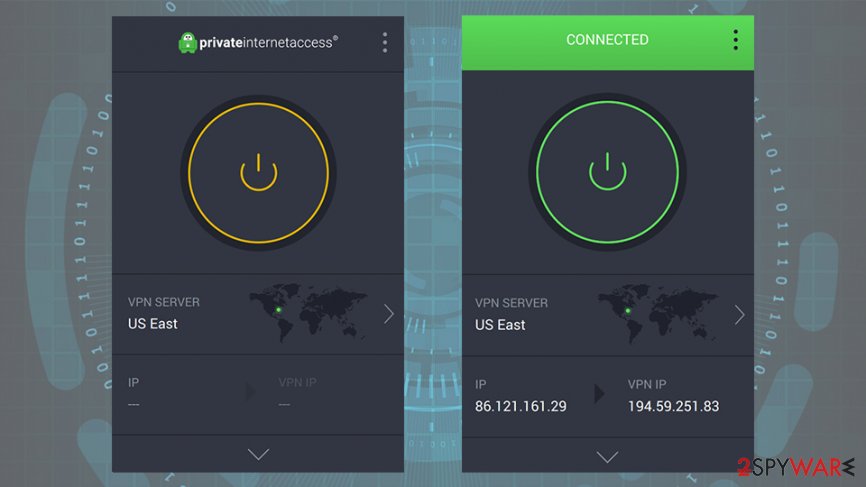 Plus, with just 1 Private Internet Access VPN subscription, you can connect on up to 10 devices at the same time. So, you'll be able to keep all your devices safe and protected and unblock streaming content on anything that has a screen.
And finally, you're not risking anything. Because PIA also offers a 30-days money-back guarantee. If you're not 100% satisfied with Private Internet Access, you have 30 full days to ask for a refund, and we'll give you your money back.