Intego – a multi-functional security software for your macOS
Intego is a security solution suite that helps to protect macOS and Mac OS X computers from various threats, including adware, spyware, Trojans, scareware, as well as online scams and phishing attempts. The developers behind Intego software were in the security business since 1997, and have plenty of experience to provide comprehensive protection for users who decide to acquire one of the applications fro Mac: VirusBarrier X9, Mac Internet Security X9, or Mac Premium Bundle X9 – all at affordable price.
Besides the basic protection from malware, Intego Mac Internet Security is equipped with an arsenal of additional protection features, including anti-spam, anti-phishing, data-protection, firewall, and data protection. Without a doubt, any suspicious or malicious components that manage to access macOS are immediately terminated from the computer.
In this Intego review, we will try to explain why you would need Intego Mac Internet Security suite, how it protects your device, how much it costs, and what benefit it provides.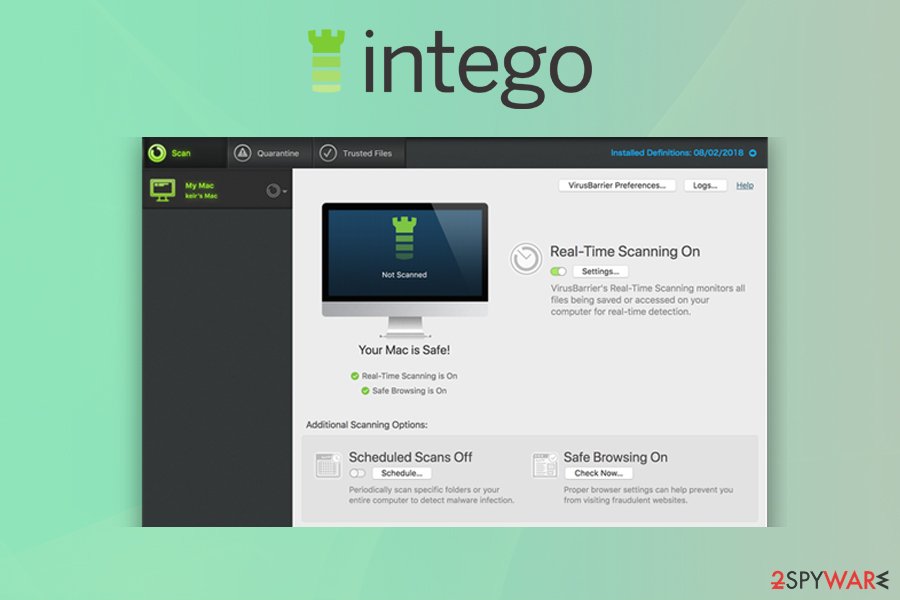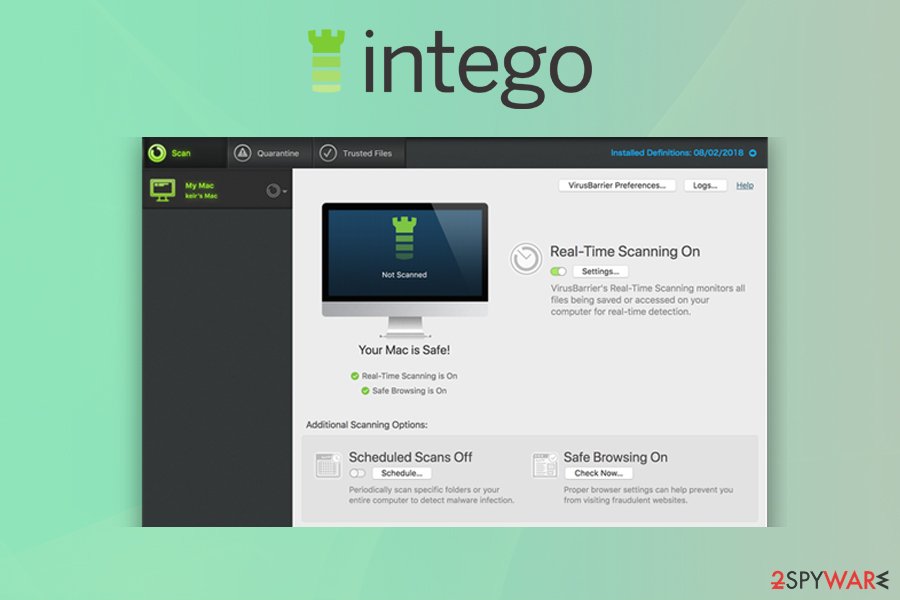 Why you you need Intego for Mac?
Intego antivirus was around for years, although many Mac users believed that additional security tools are not needed for the platform, as it is secure simply by using the built-in defenses. Indeed, Macs are considered to be more secure than Windows operating systems. Apple devices use features like Gatekeeper (stops unauthorized software from being installed) and XProtect – these were initially enough to fight all the unwanted software that tried to access a Mac computer.
However, as the popularity of Apple products grew, it sparked the interest of cybercriminals, and, according to the latest statistics provided in Malwarebyte's State of Malware[1] report, Mac threats have been growing at the higher pace than Windows malware did in 2019. New threats include the rise of malware-droppers like OSX/Shlayer, which was found on 10% of Macs that run Kaspersky security software.[2] A trojan is extremely persistent and can bypass built-in protections by using a cryptographic digital signature.
Without tools like Intego antivirus, you could suffer from further Mac infections, disclosure of personal information to unknown parties (cybercriminals), and monetary losses due to malware feature that allows the attackers to log every keystroke you type on your keyboard. In other words, Intego Mac Internet Security is an essential tool to protect you from online threats comprehensively.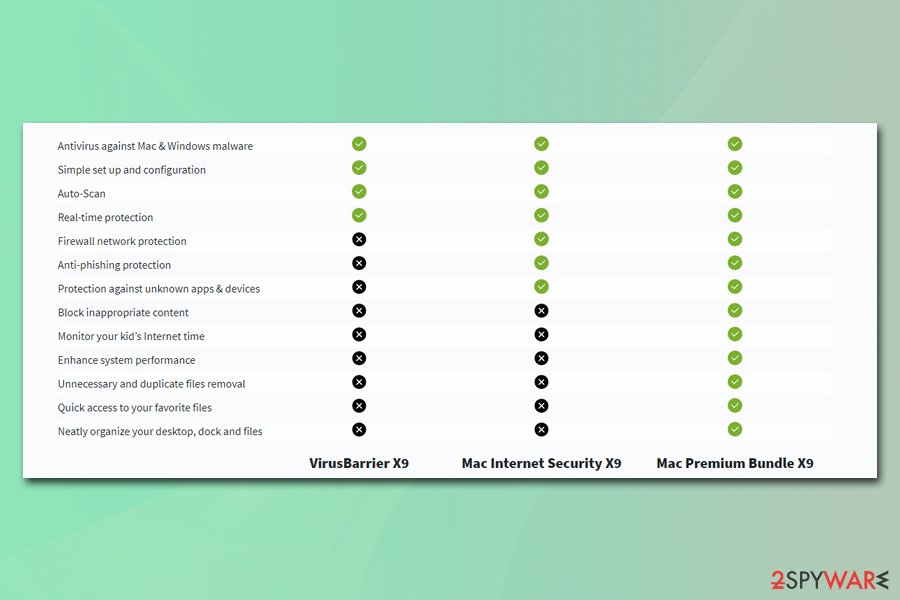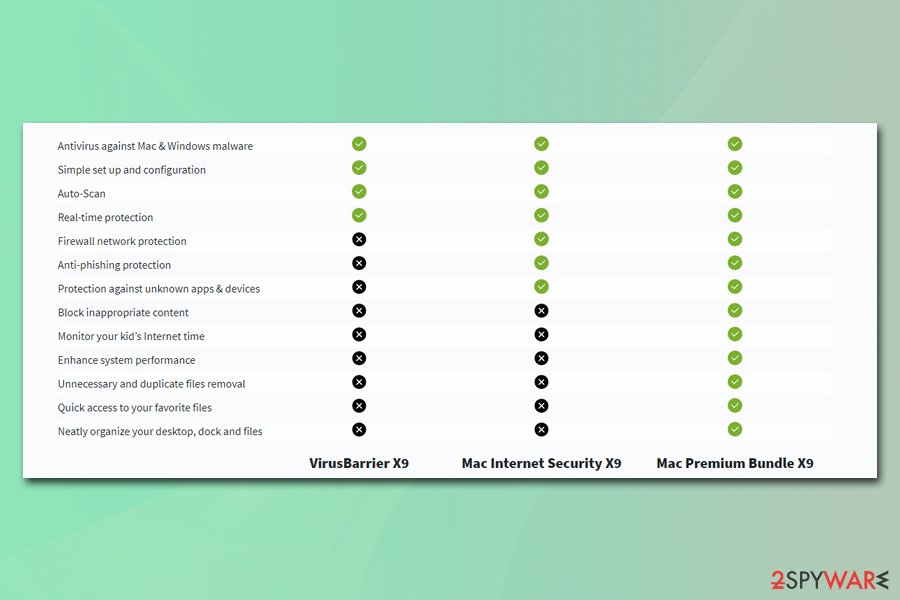 Intego review: origination and malware threat intelligence
Intego is currently one of the leading security companies that develop anti-malware products for macOS. Established in 1997 as a private company by the CEO Laurent Marteau,[3] it currently has headquarters in Seattle and offices in Washington, Austin, as well as foreign offices in Paris and Nagano. Company's motto is:
Your Mac safety is our #1 priority
Over the years, Intego antivirus gained a positive reputation among users – Intego software runs on more than 2 million devices worldwide, protecting users from online threats. However, this is not the only contribution the company has made during its operation of more than 20 years – Intego researchers like Joshua Long, Kirk McElhearn, Victor Agreda, Jr., and many others, post malware research findings and describe the operation of various malware threats on company's Security Blog consistently.[4]
Without a doubt, if you are looking for an application that is comprised of experts within the field – Intego for Mac is the application you are looking for.
Choose a correct plan of Intego software
Before you install Intego Mac Internet Security, you should decide on what protection level you require. There are three different plans you could choose from – VirusBarrier X9, Mac Internet Security X9, or Mac Premium Bundle X9.[5]
If you need comprehensive security with additional features, such as organizing your desktop, accessing your files quickly, removing unnecessary duplicate files, among other system optimization features, you should definitely pick Mac Premium Bundle X9. Pricing for the bundle may vary, as the company often offers discounts for Intego antivirus products – currently, this bundle costs $34.99 for one year/one Mac.
Mac Internet Security X9 is one of the most convenient plans which offers excellent value for money – it currently goes for only $19.99 and includes features that are needed to protect Macs from all evil online – unknown apps and devices, phishing campaigns, as well as network intrusions, among the basic features.
VirusBarrier X9 is a basic plan that still provides the most needed protection for Macs. It includes such features as Intego antivirus against Mac and Windows malware, scheduled scans, as well as real-time protection. If you are savvy users are are careful when using the internet and installing apps, Intego's VirusBarrier X9 might be just for you for $19.99/year.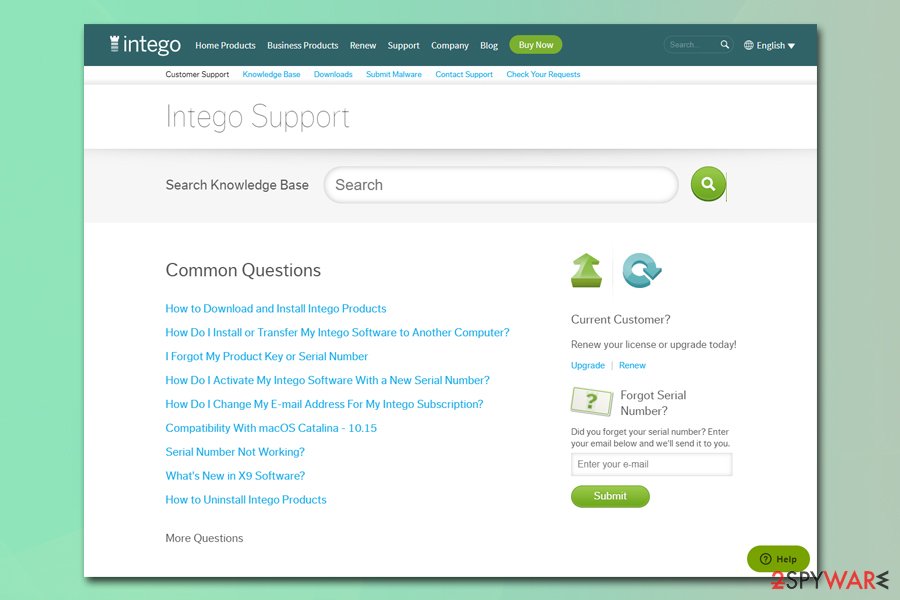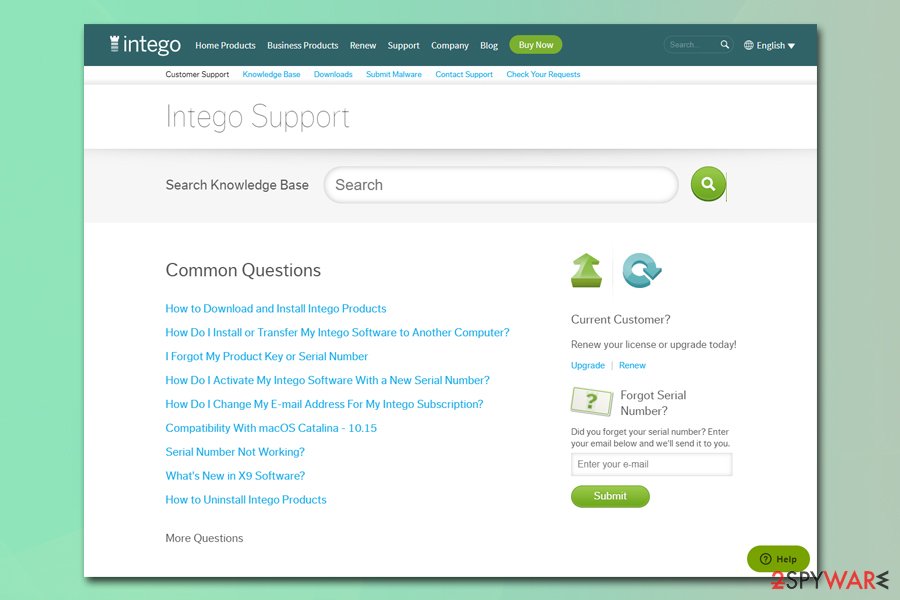 It is important to note that you do not have to immediately by the best bundle for you, as you are entitled to a 30 day trial period. If you are unhappy after or during the operation of the app, you can immediately uninstall Intego. All you have to do is register online and download the installer. Once you purchase Intego for Mac and become a registered user, you will also be provided with free technical support services via the phone, email, or a web form for free.
Intego installation and features
Intego Mac antivirus is easy to install – in only takes a few minutes of your time. Simply launch the installer and follow on-screen instructions. Once complete, you will be prompted to choose between three different protection modes – minimum level, standard level, and maximum level.
Which option you choose heavily depends on your preferences. For example, if you know that you are visiting high-risk websites often, or your system might be already infected with a Mac virus, it would be a good idea to pick a maximum level of protection. The standard level should suffice for most regular users, however.
Once you pick the level of coverage, you will be provided detailed instructions on each of the Intego's functions with the help of an overlay message prompts. Note that, in case you are familiar with these functions, you can easily disable this overlay with one mouse click. Finally, you will be ready for your first scan!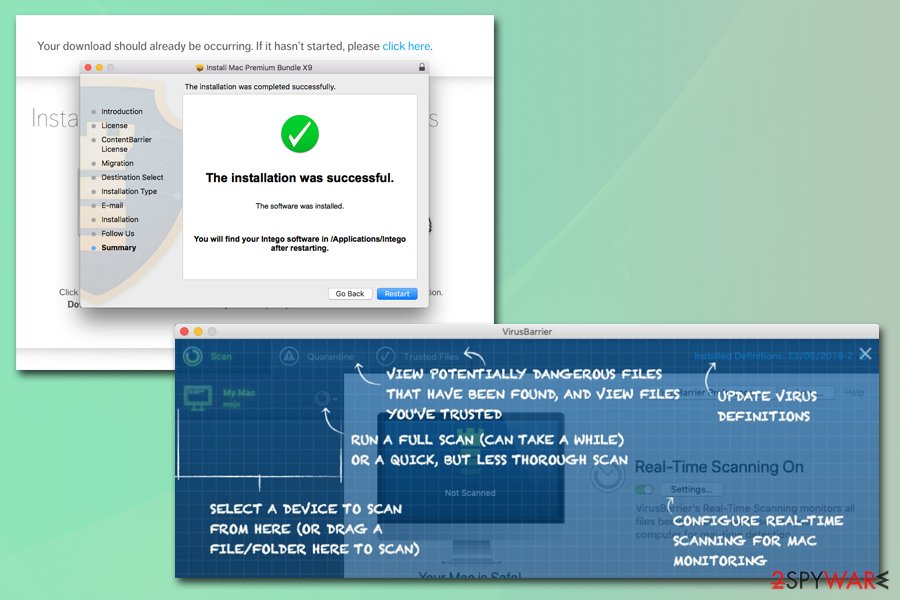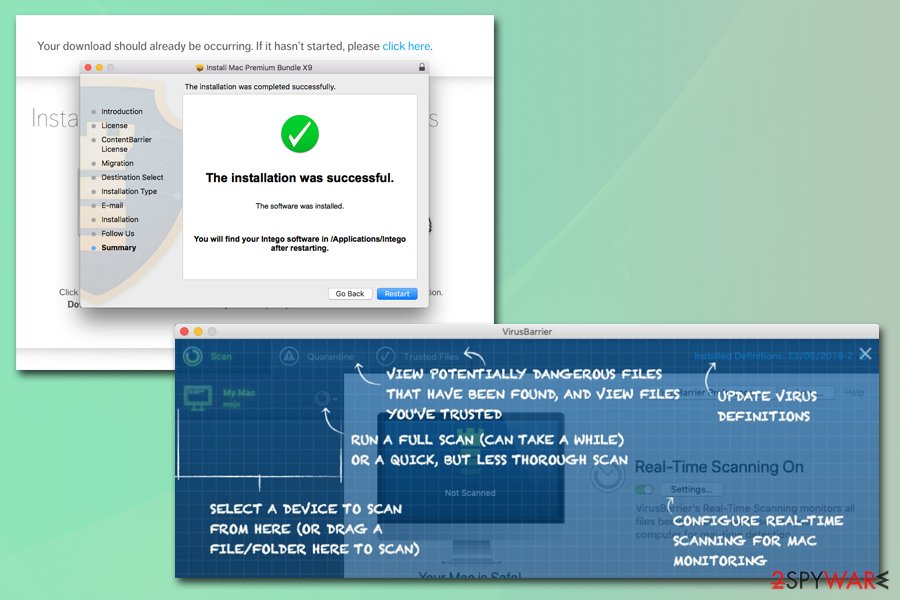 Mac Internet Security X9 anti-malware feature can protect you from all types of threats
There are numerous anti-malware products on the market, and while many of them are great security solutions, some are less than secure and act as malware themselves. For example, such applications like Advanced Mac Cleaner or Mac Tweak allegedly have antivirus functionality, but in reality, are nothing but useless programs created to expose users to false-positives in order to make them buy the software.
Therefore, we highly suggest users rely on tests that are performed by independent labs – these test capabilities of various AVs and rate these tools based on their protection, usability, performance, among other aspects. Intego antivirus is consistently being tested by many of such labs, including AV-Test[6] and AV-Comparatives[7], which confirmed that the app managed to catch 100% of tested malicious software.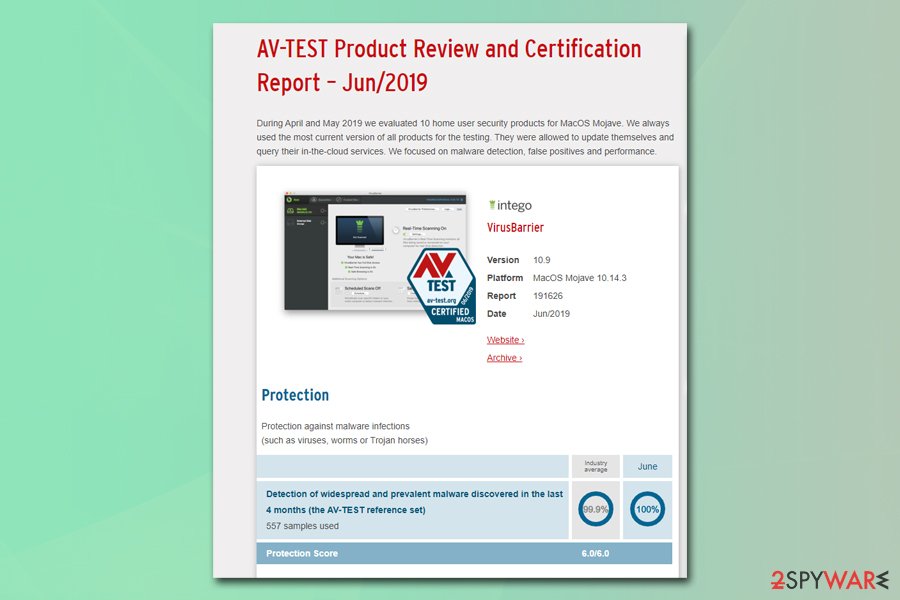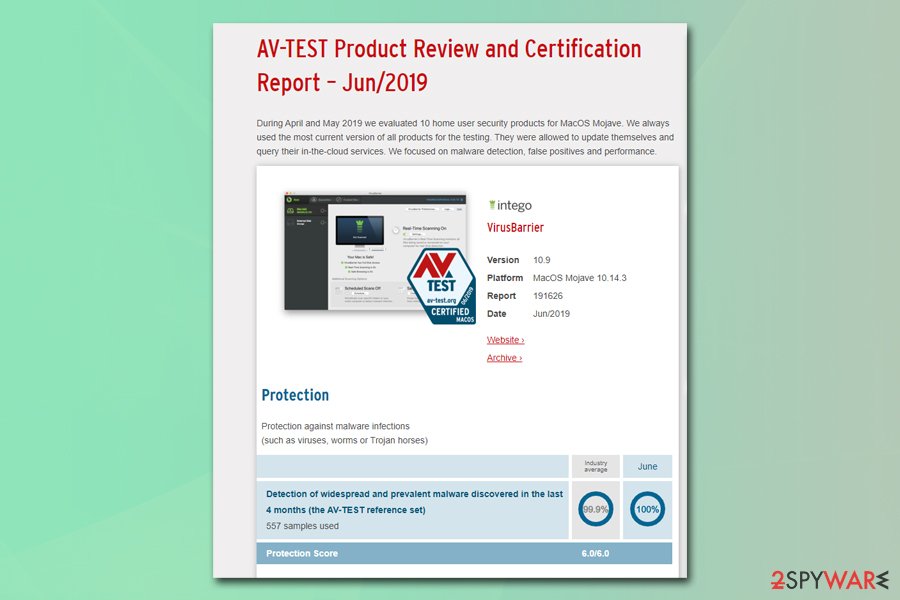 You can rely on the following modules to protect you at all times while using Intego for Mac:
ContentBarrier
NetBarrier
VirusBarrier
The software is capable of protecting users from drive-by downloads, malicious social media links, phishing emails, and infected USB sticks from both Windows and Mac malware. As soon as threats on the system are found, Intego Mac Internet Security quarantines and removes them. In case any type of system damage was sustained during this process, the application will repair it at once.
Besides securing the system from malicious software, Intego antivirus is also capable of stopping most of the potentially unwanted programs that are downloaded from unofficial sources, such as torrent sites. It is important to note that adware was the leading type of Mac malware, and the threat has been growing for the past several years.
For additional security, you can also employ NetBarrier – an effective firewall that would prevent attackers from accessing your network. It incorporates three different modes, including Public Hotspot, Work Hotspot, and Home Hotspot. While the feature can be used by advanced users to modify permissions and create exceptions, the default settings should be perfect for less IT-savvy users.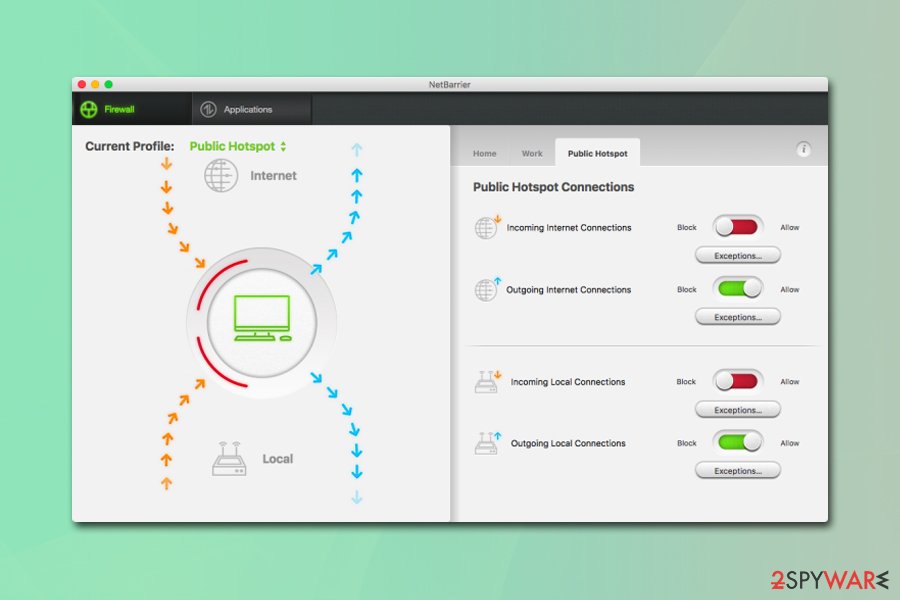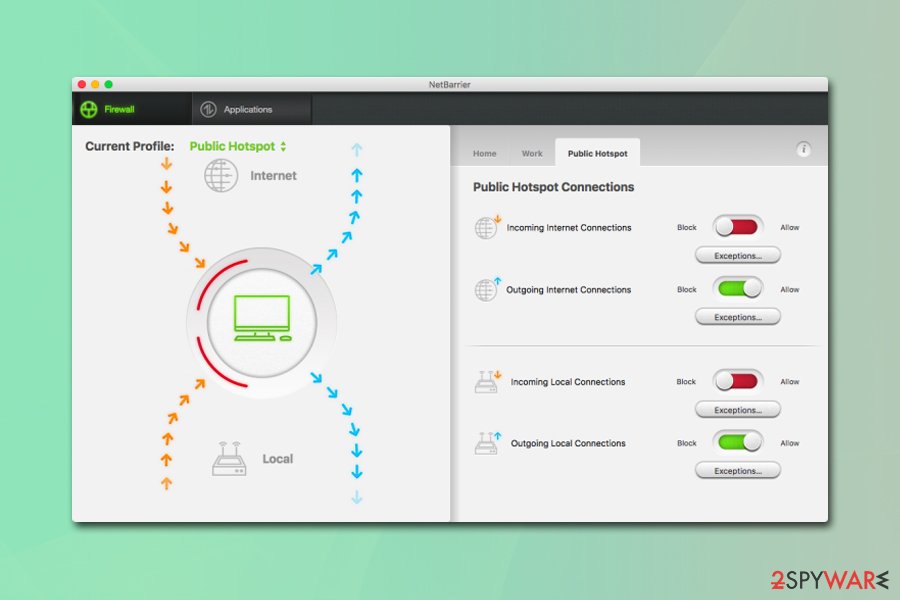 Intego: additional features
Intego Mac antivirus is packed with various features that do not only evolve around malware protection. Several other features are included in the non-basic suites of the app, which include:
Personal Backup is a feature that will allow you to prepare backups of your most important files effortlessly. While ransomware on Mac is not prevalent yet, some file-locking strains were already observed in the wild – KeRanger, Patcher, and others.[8] If you get infected with one of such viruses, you may say goodbye for your files for good – this is when backups become crucial.
Washing Machine is another great function that can be employed to clean macOS systems from funk, file duplicates, caches, downloads, logs, and other useless files. While all these actions can be performed manually using built-in features, Intego allows you to do everything with the help of a few clicks – fast an efficiently.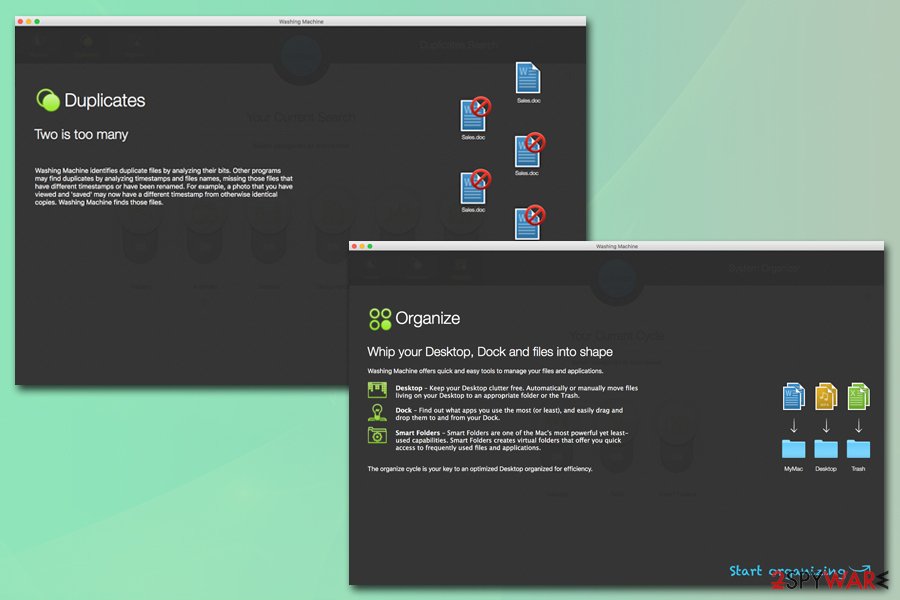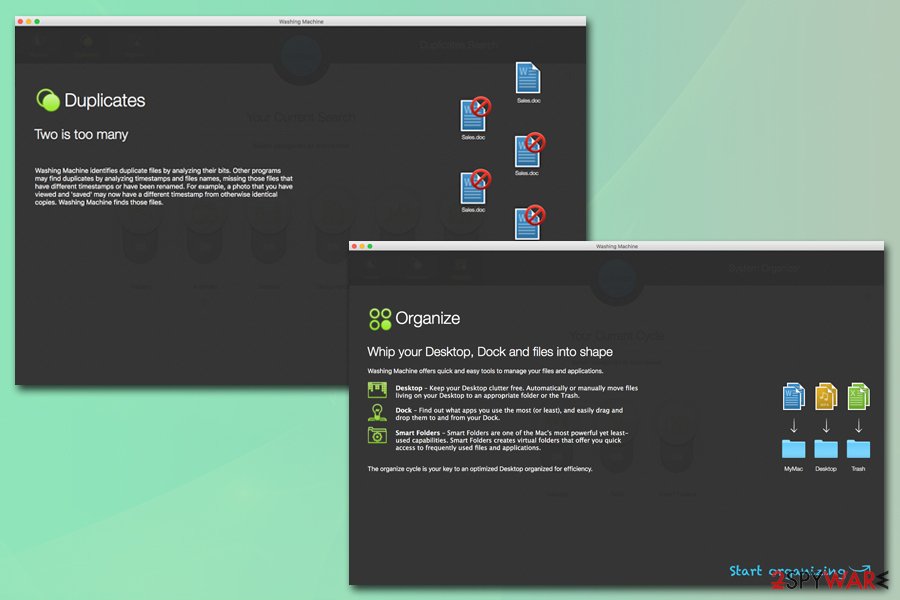 Intego review: final thoughts
With this Intego review, we would like to spread awareness among macOS users, as many are still convinced that no additional protection measures are needed to protect these machines. While Macs are sophisticated and include many security features that are unique to the platform, it is important to note that cybercriminals can always be a step ahead and figure out how to bypass these built-in defenses.
Therefore, to stay safe online, you should equip your Mac with sophisticated anti-malware software. With Intego, you not only get comprehensive protection from threats but also gain access to other features that will help you clean your system and increase its performance, as well as speed. In case you don't like it for some reason – you can uninstall Intego with just a few clicks, so do not hesitate to try out this malware protection tool.
This entry was posted on 2020-03-12 at 11:44 and is filed under Antiviruses, Software.